A compilation of the best healthy Thanksgiving recipes on All the Healthy Things! From cozy sides to delicious breakfast ideas, there is something for everyone on this list!
It's officially almost Thanksgiving! The best food holiday of the year, in my humble onion. There is just something special when it comes to Thanksgiving and food. While you may celebrate other holidays with food, at Thanksgiving the food has center stage. It's a time to remember what we're grateful for while also enjoying a combination of childhood classics and even trying a new few dishes.
If you need a little Thanksgiving inspiration this year, I've a compiled a list of healthy holiday recipes that are sure to be a hit. From cozy classic side dishes, like sweet potato casserole, to new favorites like a hearty fall salad, this list has something for everyone.
In this list I've included a combination of breakfast, salad, side dish, and dessert recipes for to you try. I've also included a section of recipes that are perfect for those holiday leftovers. These recipes are a great idea way you want to repurpose your leftover roasted turkey or chicken.
I hope this list helps make cooking this holiday season a bit easier and more enjoyable for you. Happy holidays!

Fall-Inspired Breakfasts
Gluten Free Apple Cinnamon Muffins
Almond Butter Sweet Potato Muffins
Sweet Potato and Sausage Frittata 
Gluten Free Pumpkin Banana Bread
Pumpkin Chocolate Chip Oatmeal Cups

Hearty Salads
Fall Harvest Salad with Maple Mustard Vinaigrette
Roasted Sweet Potato Salad with Honey Dijon Dressing
Shredded Brussels Sprouts Salad

Cozy and Classic Side Dishes
Healthy Sweet Potato Casserole
Gluten Free Honey Cornbread Muffins
Brown Butter Mashed Sweet Potatoes
Creamy Slow Cooker Garlic Mashed Potatoes
Gluten Free Cornbread Stuffing
Healthy Homemade Cranberry Sauce
Roasted Brussels Sprouts with Balsamic, Bacon, and Cranberries
Honey Mustard Roasted Brussels Sprouts
Rosemary White Cheddar Mashed Potatoes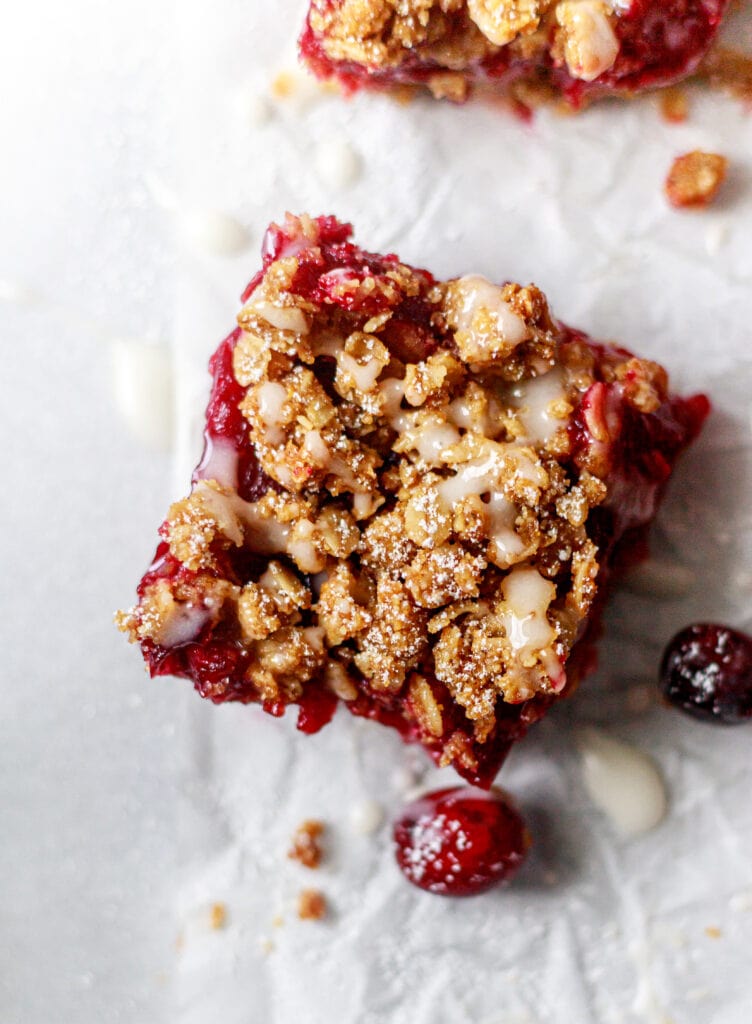 Delicious Desserts and Sweet Treats
Gluten Free Cranberry Crumble Bars
Brown Butter Sweet Potato Bread with Maple Cream Cheese Frosting
Gluten Free Cinnamon Sugar Pumpkin Bread
Healthy Raspberry Oatmeal Bars
No Bake Strawberry Cheesecake Bars

Ways to Use Up Holiday Leftovers
Gluten Free Chicken Noodle Soup
Homemade Healthy Chicken Salad
I hope you give a few of these recipes a try! They are all so delicious and there's something for everyone on this list.
If you do give this recipe a try, I want to know! Leave a comment with a star rating on that recipe. You can also snap a photo & tag @allthehealthythings on Instagram. Your reviews help support All the Healthy Things and make it possible for me to continue to create the recipes you know and love.