The best Whole30 recipes that are easy, delicious, and great for your January Whole30 and beyond. These healthy recipes will keep you from feeling nourished, energized, and feeling good for the full 30 days!
What is the Whole30?
The Whole30 is a 30-day reset program that helps you create new, healthy habits around food. For thirty days you eliminate common inflammatory foods like soy, dairy, and grains. At the end of the thirty days, you slowly re-introduce those inflammatory foods and carefully pay attention to how you feel.
The goal of the program is to help educate you on the foods that make you feel your absolute best. Completing the program gives you a solid roadmap that you can use to make decisions about what you eat in the future. For instance, you may learn that eating dairy leaves you feeling bloated so you choose to avoid eating it on a regular basis.
Millions of people, including myself, have completed the Whole30 program and seen incredibly results such as improved energy, healthy weight loss, relief from digestive and skin issues, and better sleep. I love starting my year off by completing a Whole30 in January to help re-establish healthy habits and give my body a reset.
Whole30 Rules
The gist of the Whole30 program rules are pretty simple; eat REAL food. Instead, avoid foods and ingredients that are highly processed and made with artificial ingredients.
Here is a quick list of foods and activities to avoid for the thirty days:
All sugar (both real and artificial)

Alcohol

Grains

Legumes

Dairy

Carrageenan, MSG, or sulfites

Baked goods, junk foods, or treats

Avoid stepping on a scale or taking any body measurements for 30 days
If you are doing your first round of Whole30, or you're just unfamiliar with the full program rules, be sure to read the official Whole30 Program Rules for the detailed program rules and explanations.
What Can You Eat on Whole30?
Meat, Seafood, and Eggs: Eating enough protein while completing a round of Whole30 is important! Be sure to stock up on plenty of beef, chicken, pork, seafood, and eggs to include in each meal.
Vegetables: Doing a round of Whole30 is great time to try vegetables you've never had before as well as experimenting with new fun creative ways to make your old favorites. Fill your up your plate with a fresh salad or try roasting a batch of sweet potatoes to serve as a side dish.
Fruits: The thirty days is a great time to rekindle your love of fresh fruit. Try adding fresh berries or apples to salads or cooking with dried fruits. Just make sure to check the labels on dried fruit before buying to make sure they don't have any sugar added.
Healthy Fats: Avocado, nuts, seeds, and healthy oils (like avocado, olive, and coconut) are your friend when completing a Whole30. Adding healthy fats to your meal help to keep you feeling full and satiated between meals. Try adding a few slices of avocado on the side of your breakfast in the morning or nuts/seeds to your salad.
The Best Whole30 Recipes to Make in January
What I personally love about the Whole30 Program is the way it naturally encourages you to try new things in the kitchen. Having to avoid certain foods can force you to get creative with your meals and test out new recipes.
If you are doing a Whole30 and don't know where to start, or just need some recipe inspiration for the new year, I've compiled a list of my favorite Whole30 compliant recipes that I know you will love. From breakfast to dinner, this list includes some of the most popular read favorite Whole30 recipes on All the Healthy Things. Be sure to bookmark or pin this post so that you can refer back to it all month long!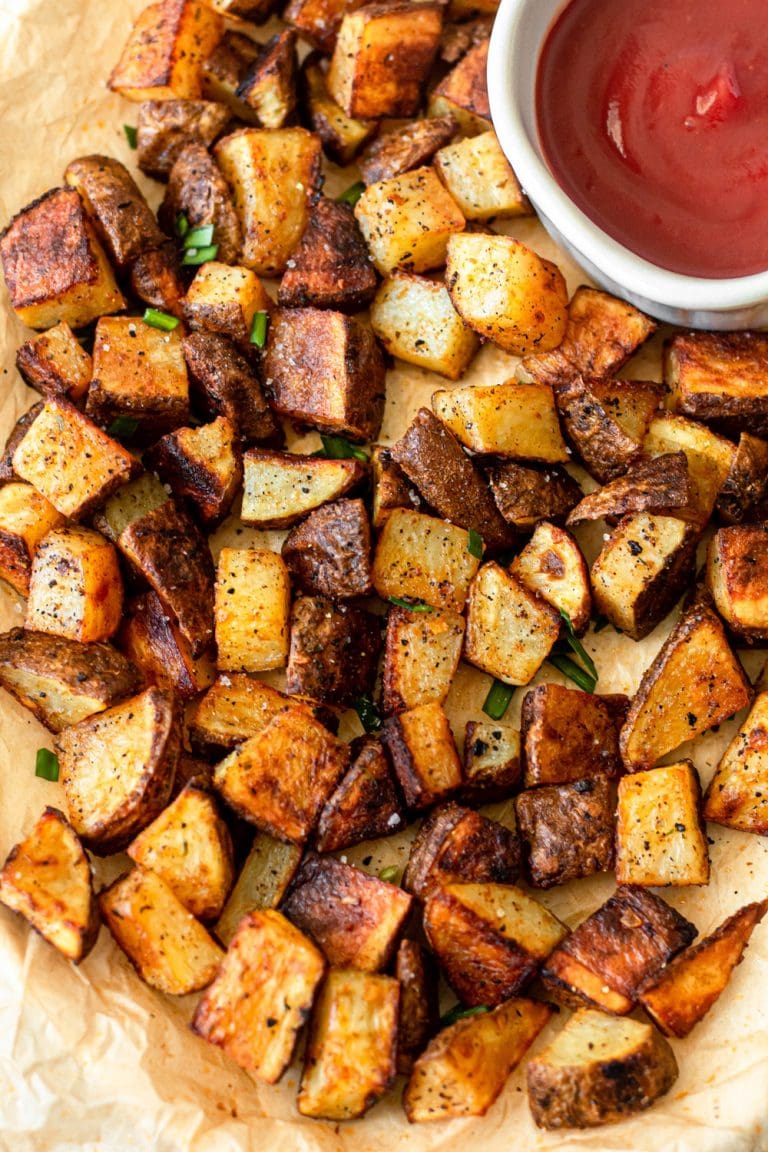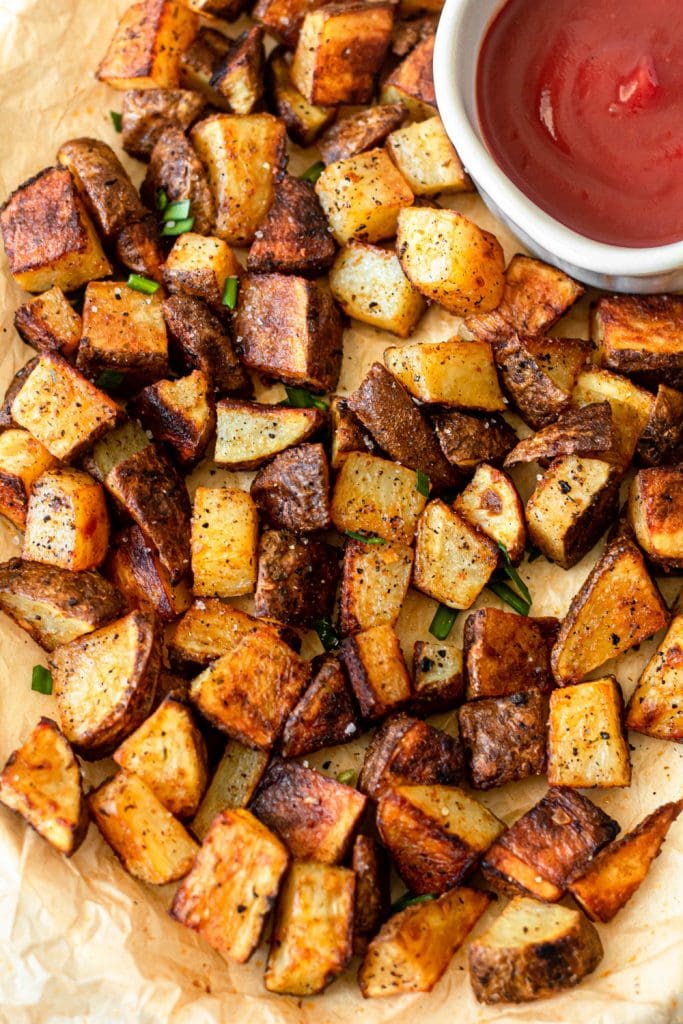 Whole30 Breakfast Recipes
Easy Sausage and Pepper Skillet 
Sweet Potato and Sausage Frittata 
Whole30 Roasted Breakfast Potatoes
Sweet Potato and Chorizo Egg Muffins

Whole30 Chicken Salads
Chicken Bacon Avocado Chopped Salad
Buffalo Chicken Salad with Tahini Ranch
Healthy Homemade Chicken Salad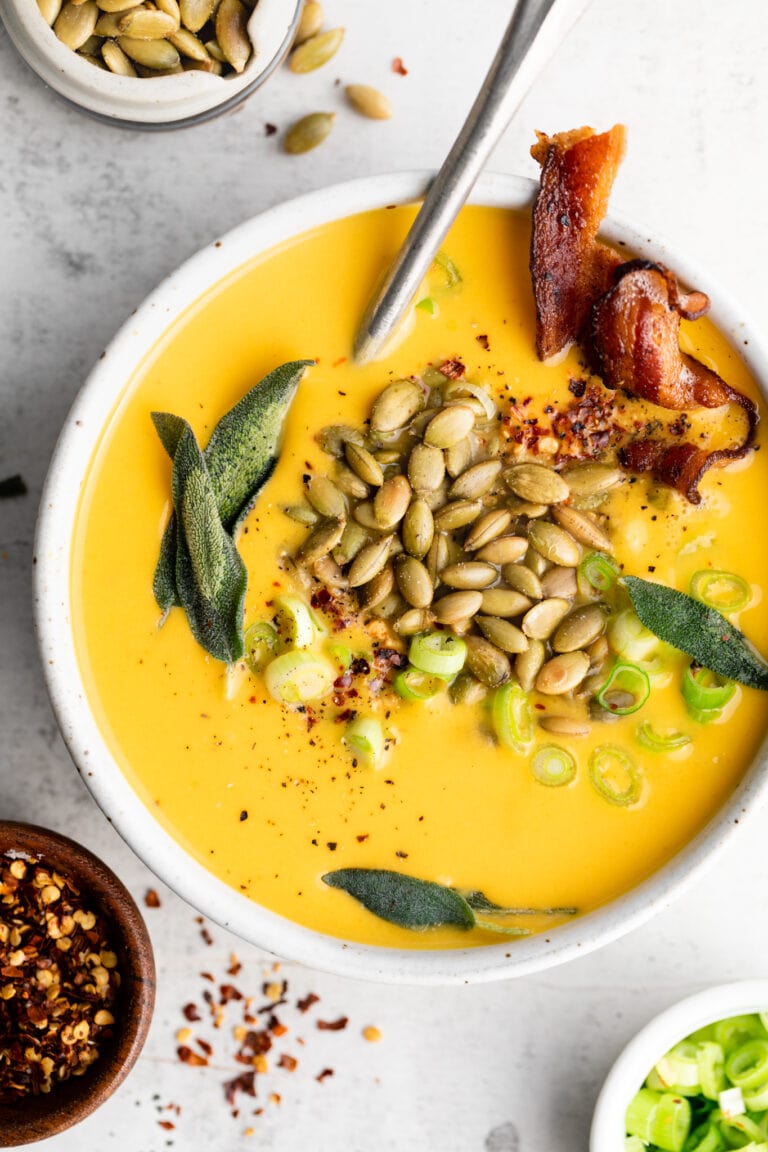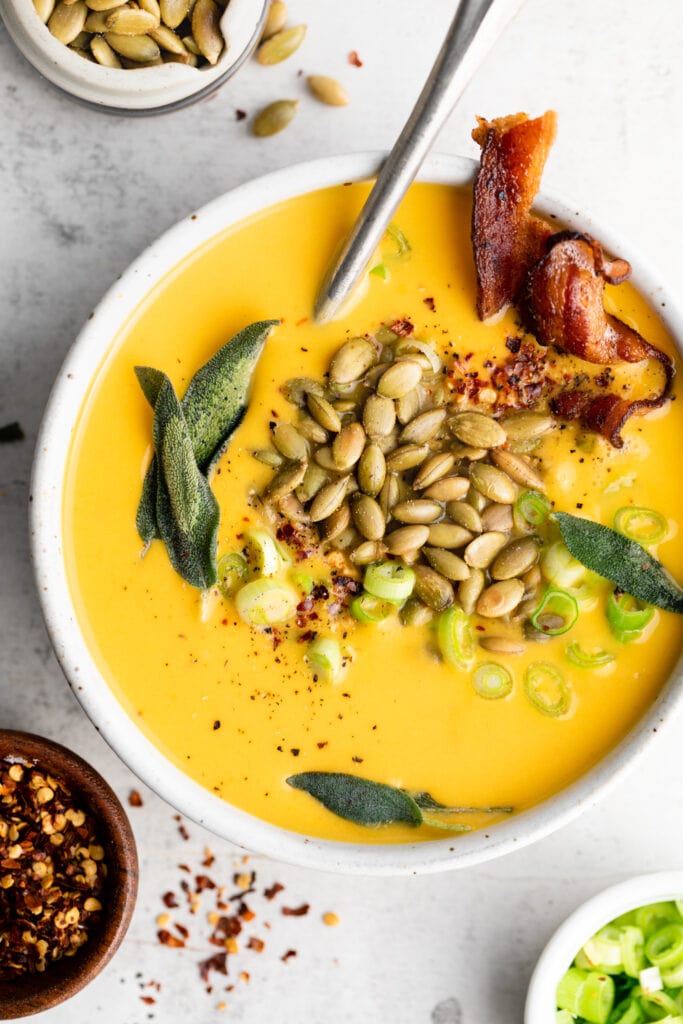 Soups and Stews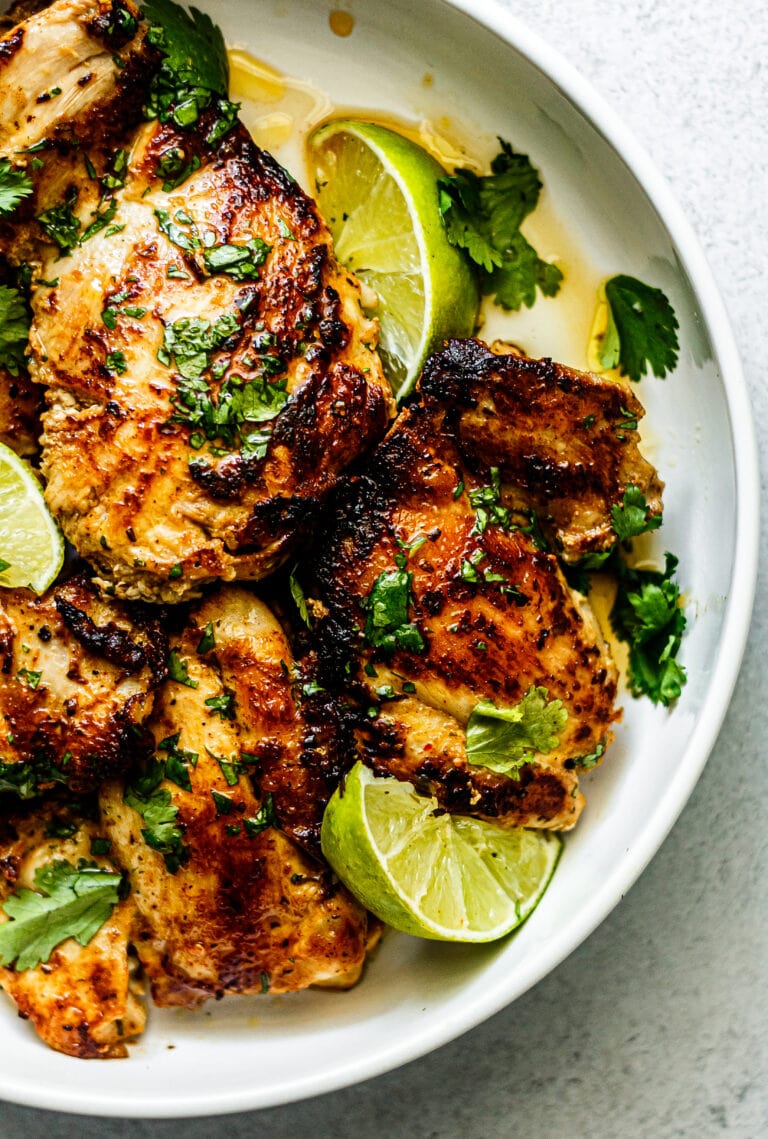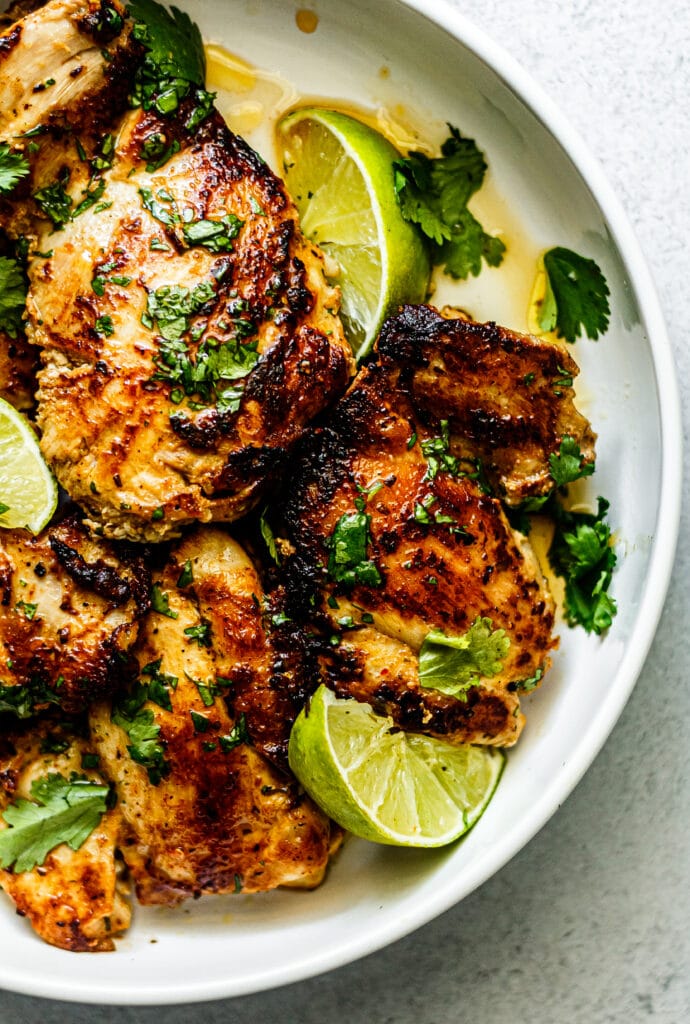 Quick + Easy Chicken and Turkey Dishes
BBQ Chicken Stuffed Sweet Potatoes
One Skillet Greek Chicken and Artichokes
Healthy Chicken and Broccoli Stir Fry
Thai Green Curry with Chicken and Vegetables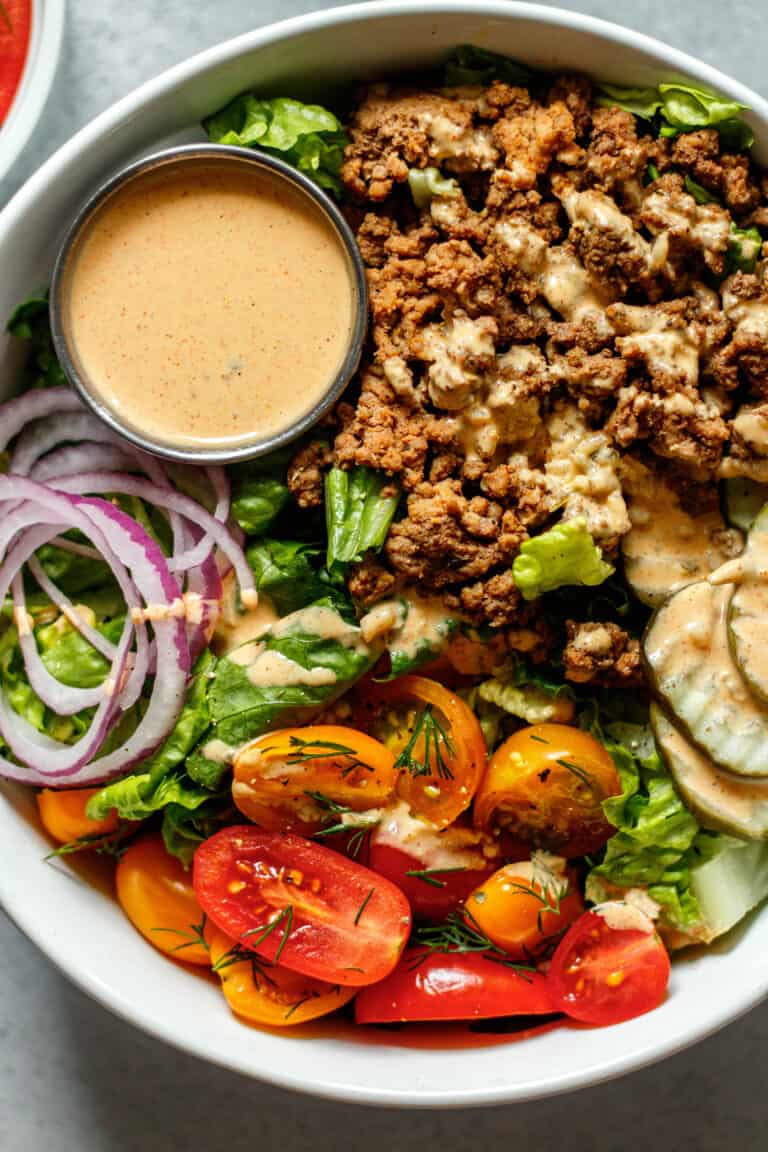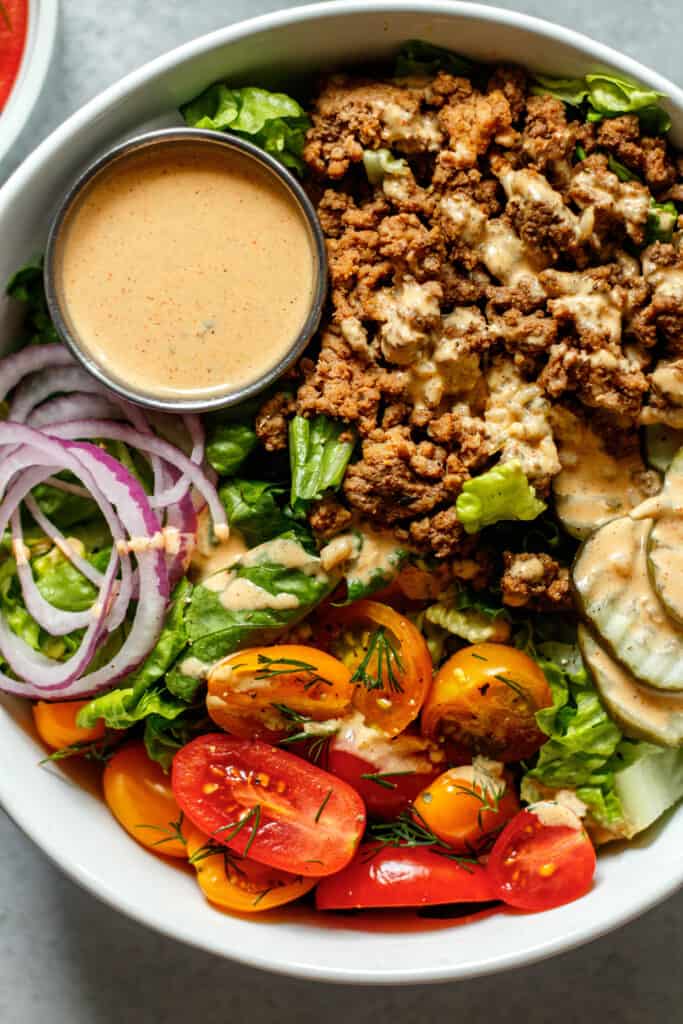 Delicious Beef Main Dishes
Healthy Burger Bowls with Special Sauce
Slow Cooker Chipotle Beef Burrito Bowls
The Best Whole30 Dutch Oven Pot Roast
One Skillet Beef Tips with Peppers
Healthy Beef and Broccoli Stir Fry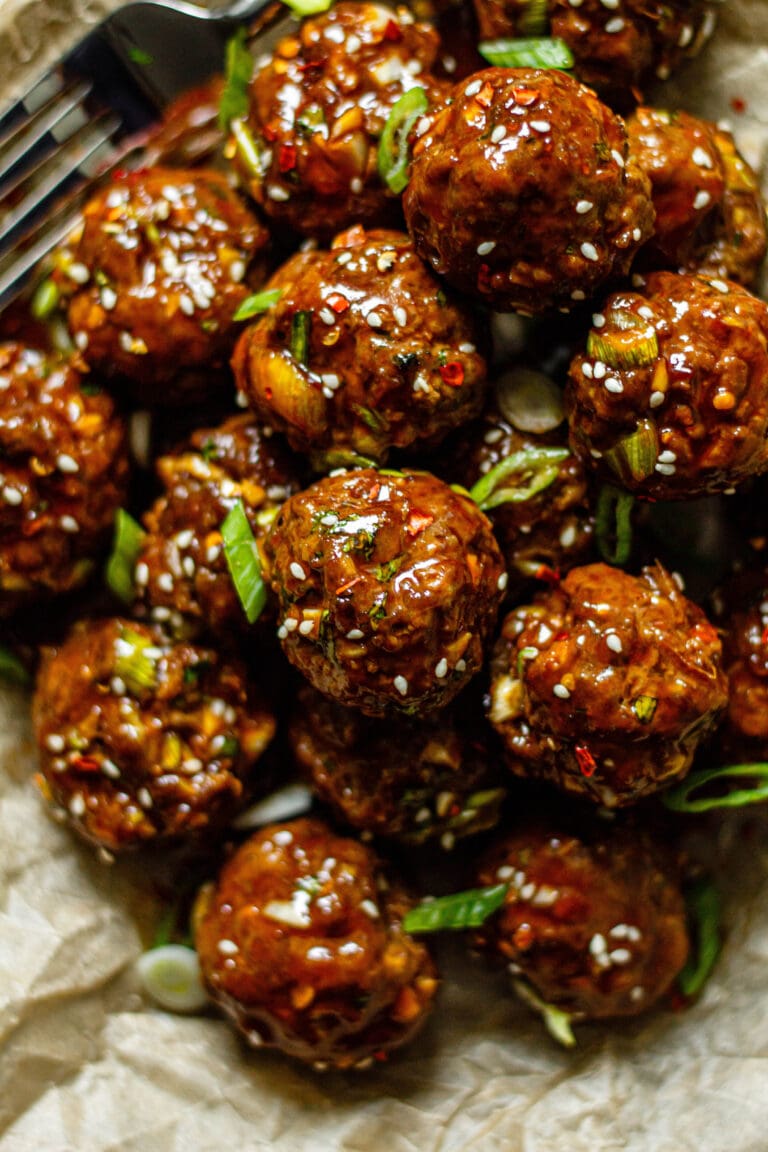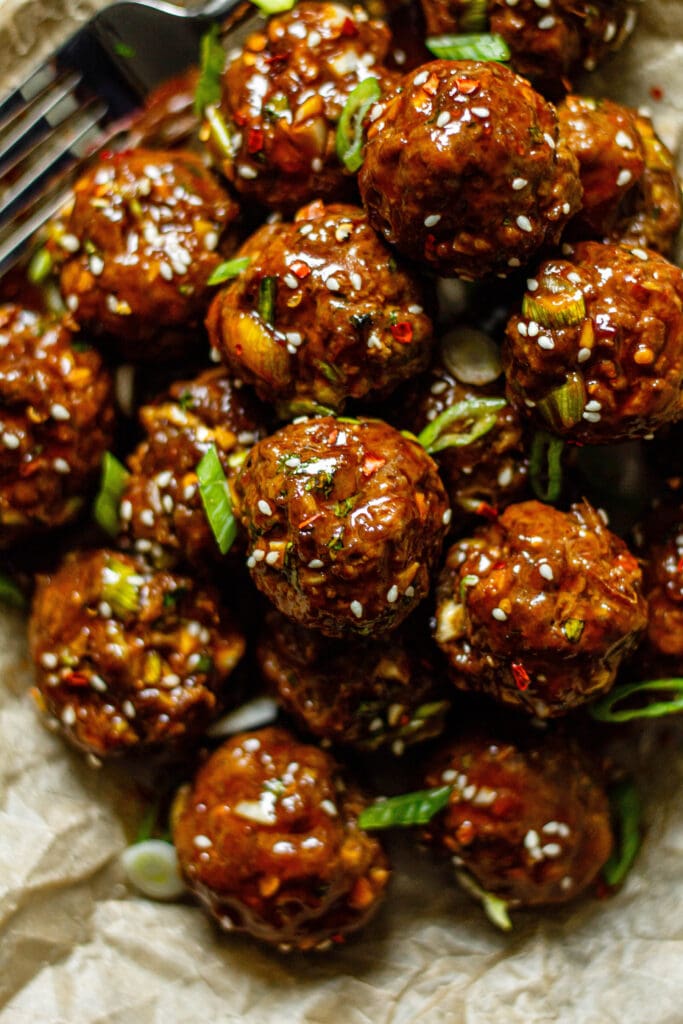 Flavorful Pork Dishes
Sticky Ginger Scallion Meatballs
Easy Sausage and Pepper Skillet 
Sweet and Sticky Pork Meatballs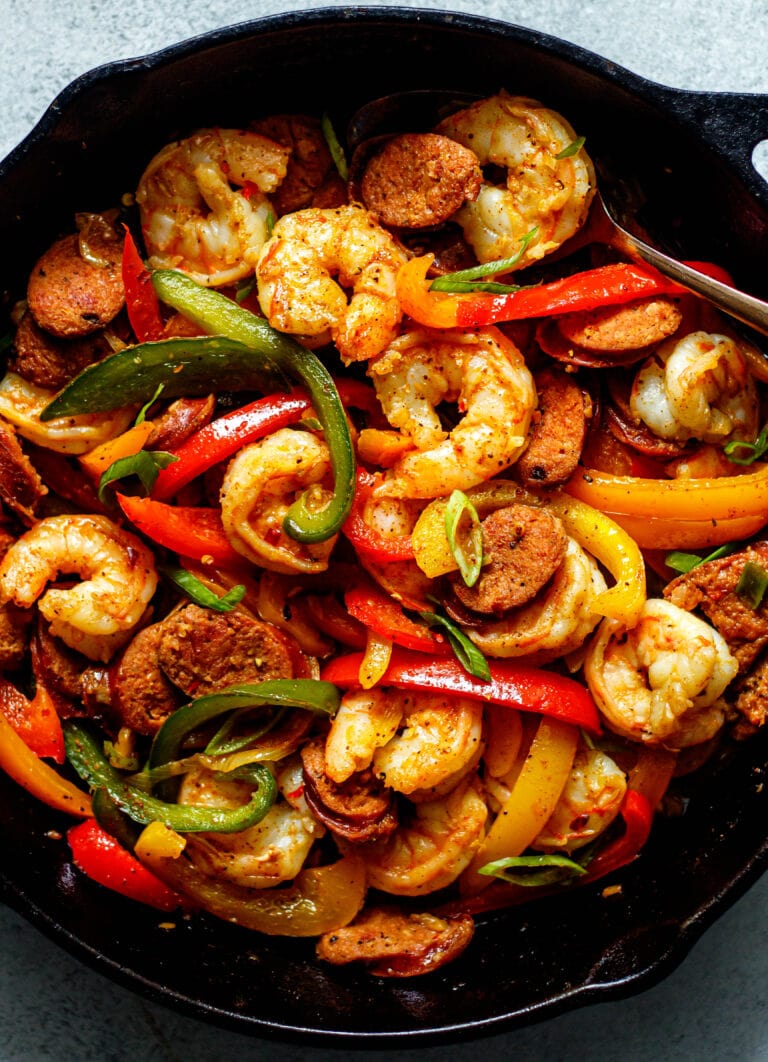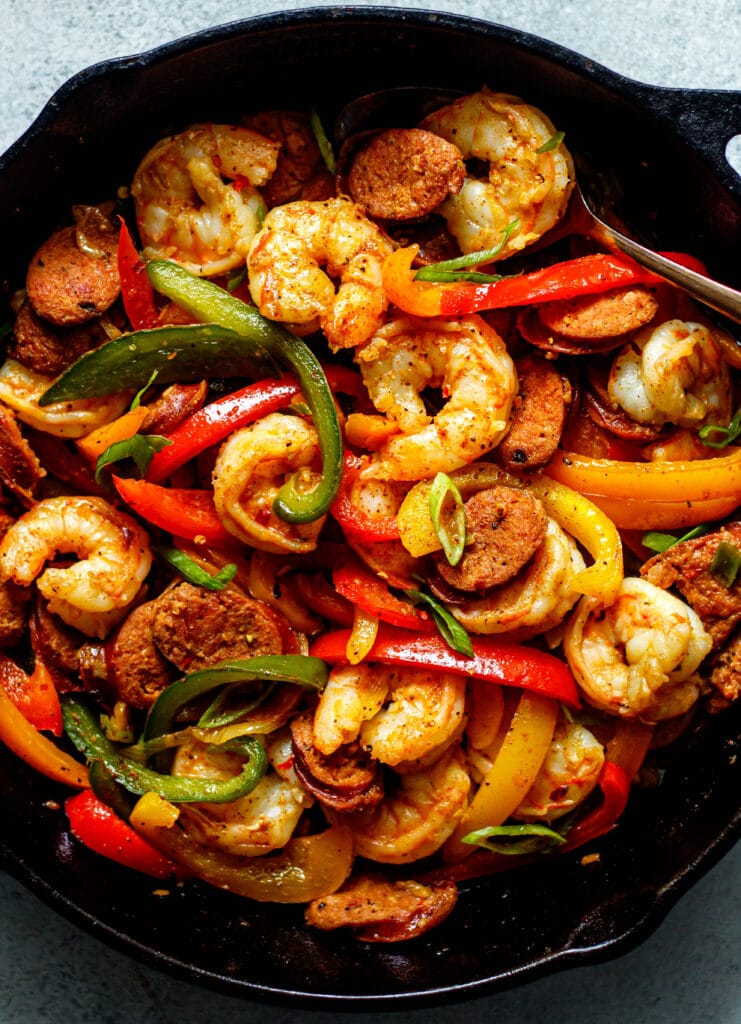 Seafood
Crispy Pan Seared Salmon with Avocado Salsa
Cajun Shrimp and Sausage Skillet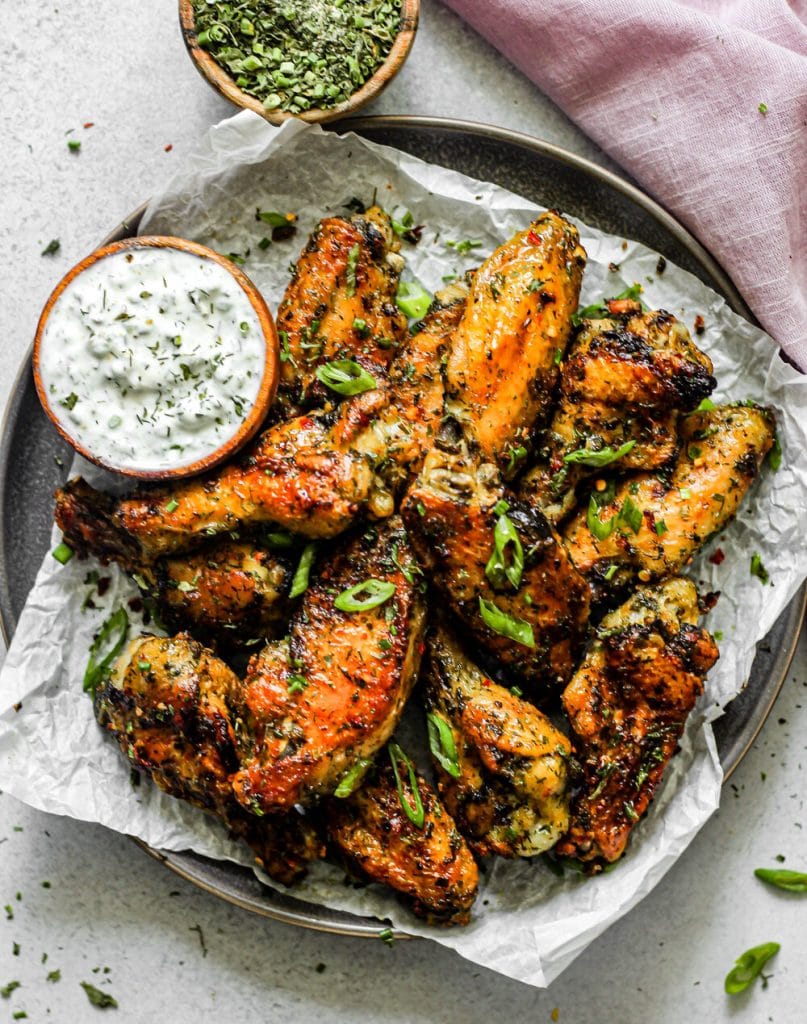 Whole30 Wings
Crispy Baked Ranch Chicken Wings
Baked Lemon Pepper Chicken Wings
Whole30 Hawaiian Chicken Wings
Crispy Jerk Chicken Wings with Peach Salsa

Veggies and Side Dishes
Whole30 Loaded Mashed Potatoes
Oven Roasted Cauliflower with Tahini Sauce
Crispy Baked Potato Wedges with Chipotle Lime Aioli
Crispy Homemade Air Fryer French Fries 
Fried Plantains with Cinnamon and Sea Salt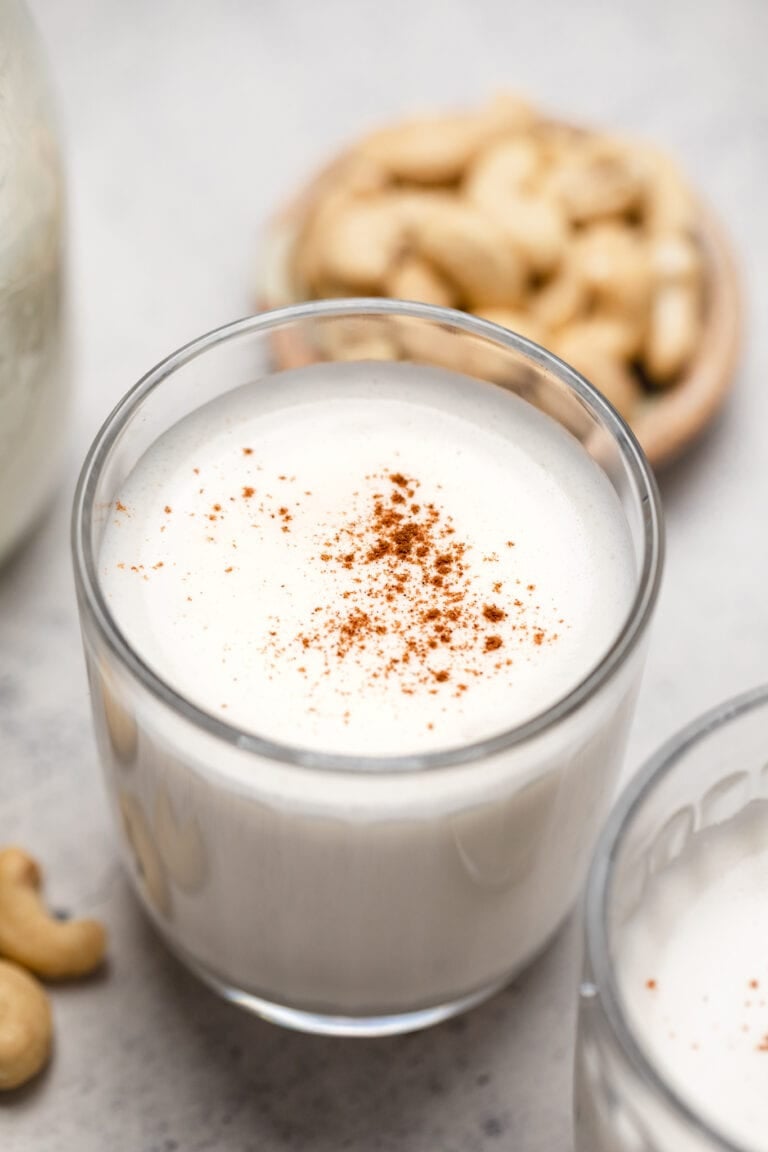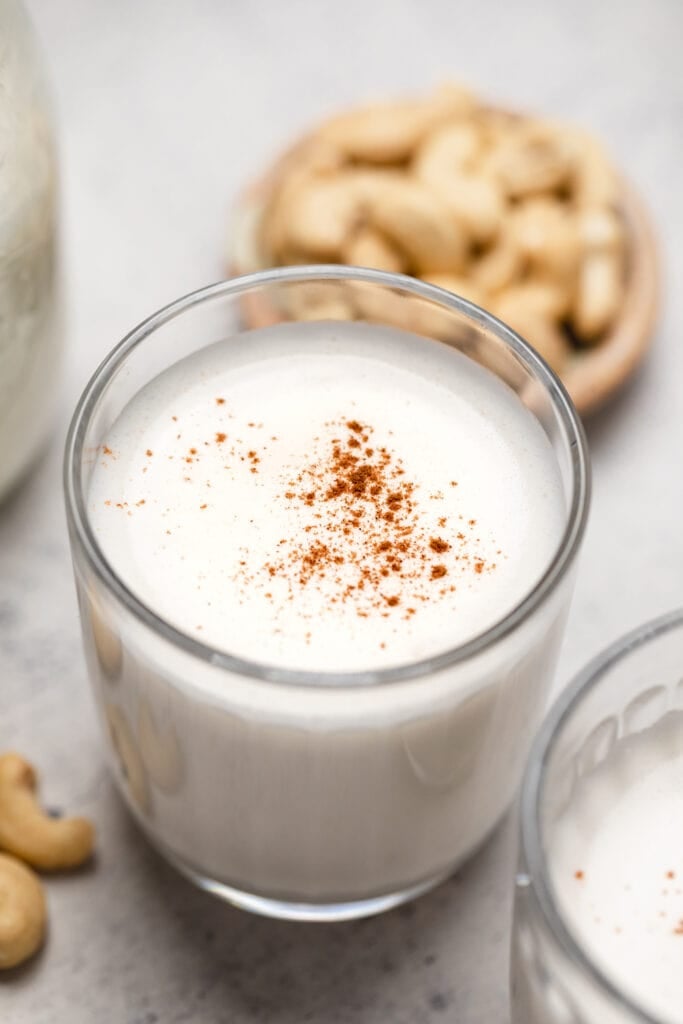 Staples and Dips
Dairy Free Jalapeño Ranch Dressing 
Dairy Free Buffalo Chicken Dip