This Dairy-Free Jalapeño Ranch Dressing is perfect for salads, veggies, or as a dip for buffalo wings! This dressing is creamy, cool, just a little spicy, and packed full of flavor. It's also Whole30 compliant, Keto, and dairy-free. Just what you need to keep you wanting veggies all year round!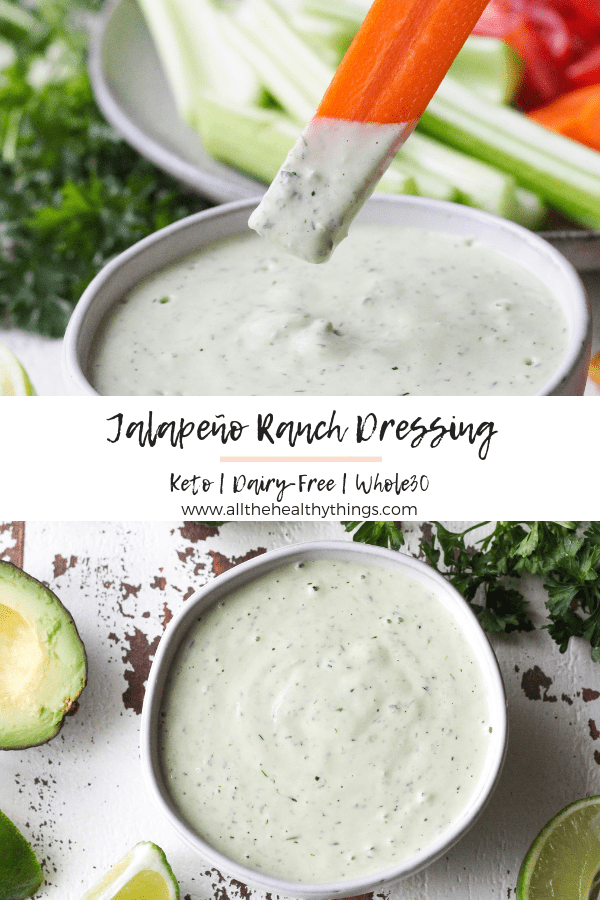 One of the hardest things about eating a healthy diet and living a healthy lifestyle, can be finding condiments that aren't full of sugar, unhealthy oils, preservatives, or other junky ingredients. When I first started paying attention to the ingredients in the food I was buying, I realized that the salad dressings I grew up loving (I'm looking at you ranch dressing!) were full of ingredients that I was no longer trying to eat.
Creamy dressings, like ranch, are often particularly notorious for being made from some less than stellar ingredients that aren't exactly healthy.
We all know, that there's nothing like a good dressing to bring life to your greens or make your veggies even more delicious. This Dairy-Free Jalapeño ranch dressing will spice up your salad, without any of the unhealthy ingredients that you are trying to avoid. It's made from only real food ingredients for a delicious dressing and dip that you will love!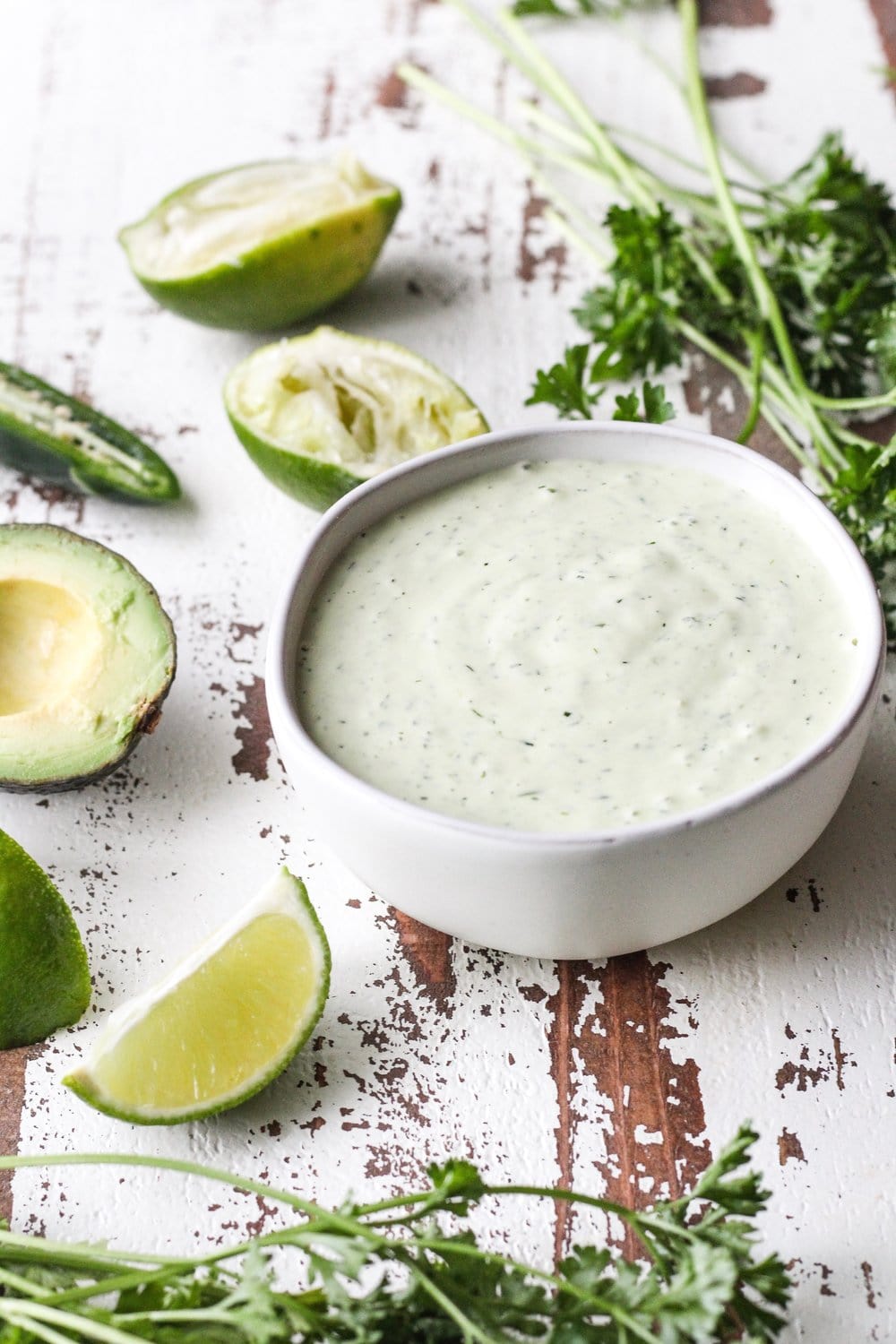 You start with combination of mayonnaise and avocado for a creamy base. Then add in the classic ranch dressing herbs like parsley, dill, and chives. Next, is lime juice for a little tang and jalapeño for spice. Finish things off with a little pink sea salt and garlic powder.
Not only is the flavor of this dressing absolutely delicious, it's also incredibly easy to make. You just throw everything into the blender and blend on high until everything is smooth and creamy.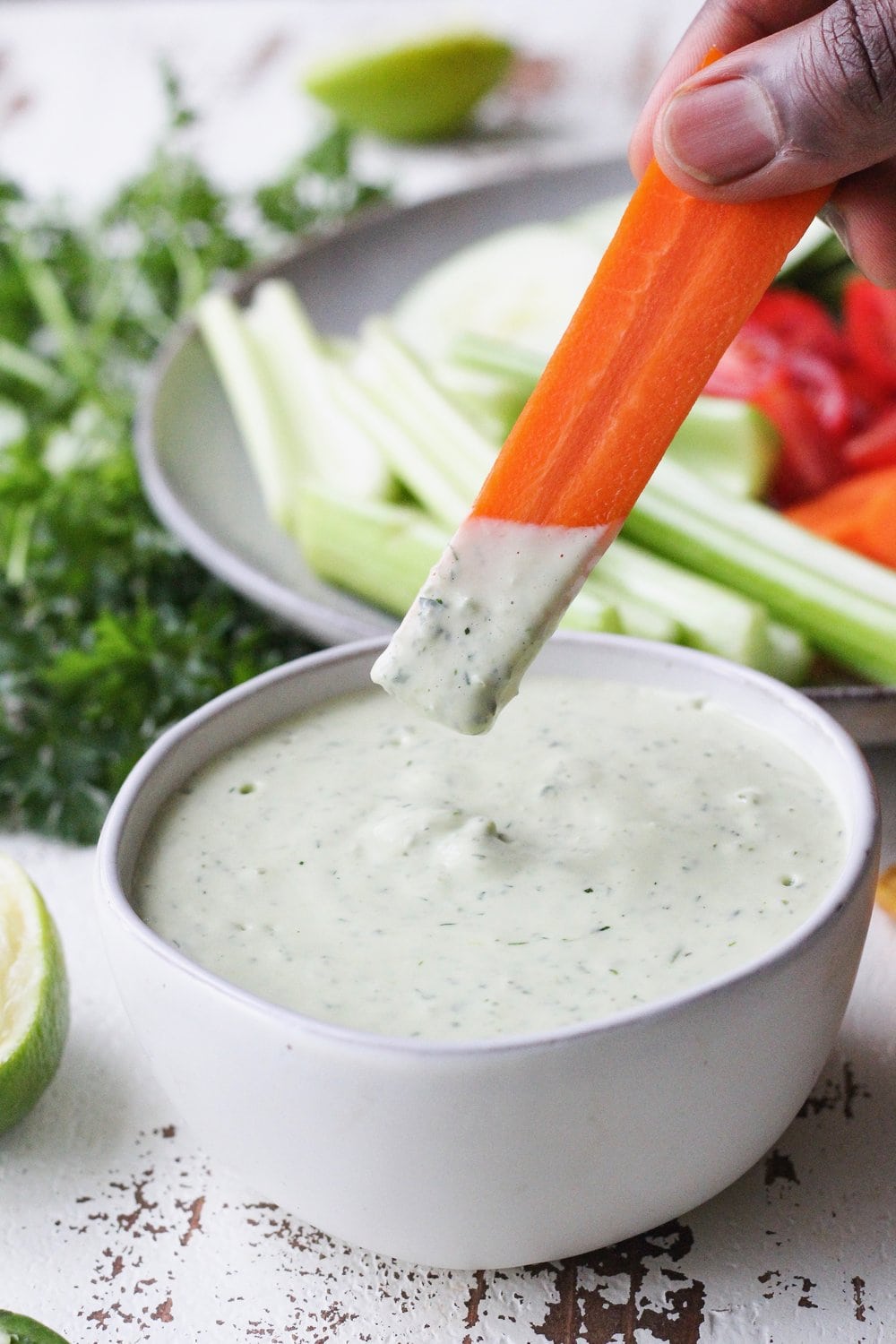 Not only is this dairy-free jalapeño dressing delicious, it's also Whole30 compliant and a great way to jazz up you salads or even chicken while still staying with the program. It's also great for dipping veggies and the perfect pair for these Whole30 Crispy Buffalo Wings!
If that wasn't enough, this dressing is also keto-friendly, dairy-free, and paleo-friendly. Make a batch and keep it in the fridge to add instant flavor to your food or for a crowd pleasing dip that everyone will love!
---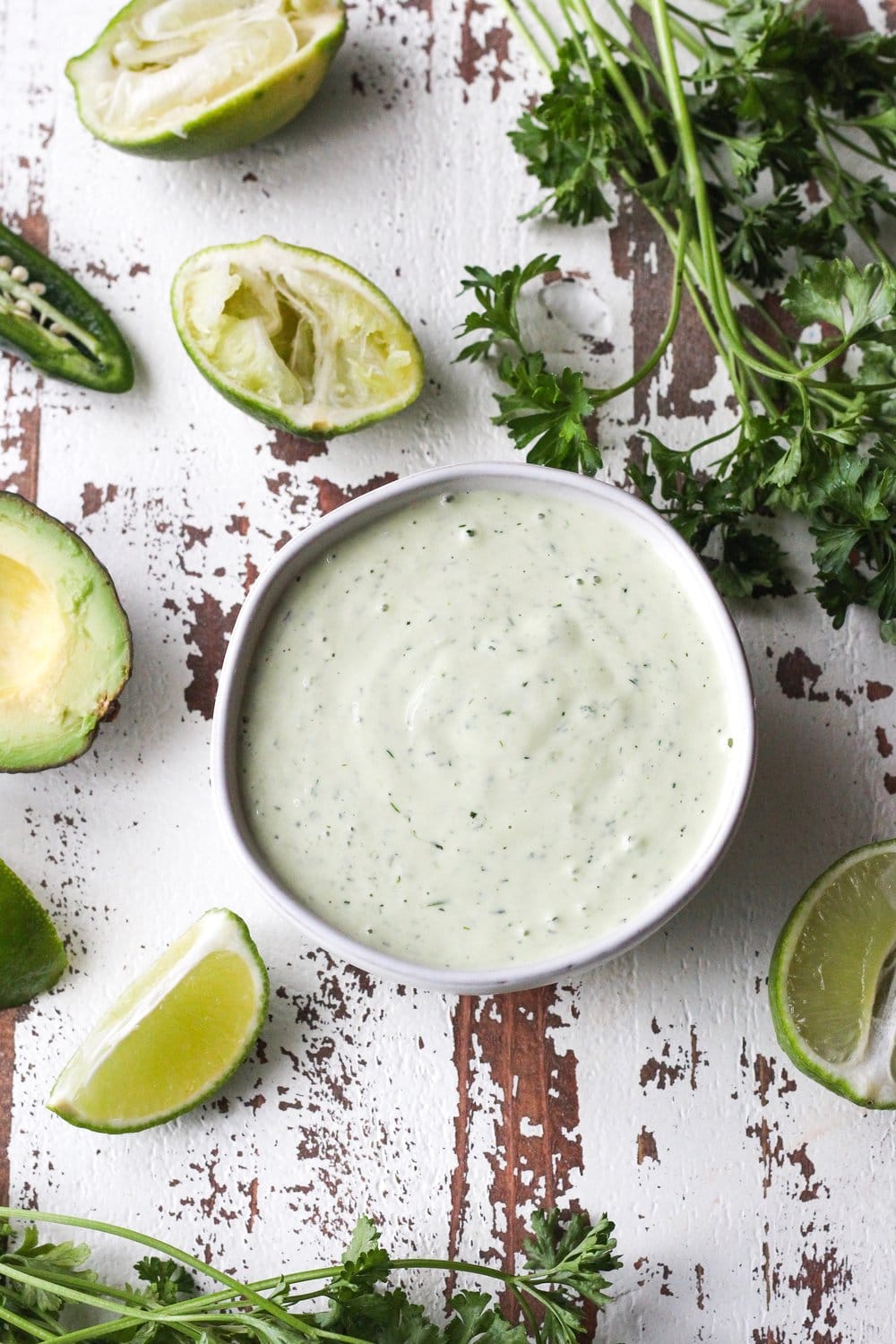 Dairy-Free Jalapeño Ranch Dressing
Ingredients:
1/2 cup Whole30 compliant mayonnaise (I use this one)

1/2 avocado

1/2 jalapeño pepper (or a whole pepper if you want things a little extra spicy)

1/4 cup lime juice

1/4 oz dill

1/4 oz chives

1 tsp pink himalayan sea salt

1 tsp garlic powder

3/4 cup light canned coconut milk
Method
Combine all of the ingredients except the coconut milk in a high powered blender and blend until smooth.

Add in the coconut milk and blend again until everything is well combined. Store in an air-tight container for up to a week in the fridge.