The best healthy soup recipes to keep you cozy, warm, and nourished. From veggie loaded soups to protein packed chowders and stews, this list has a little something for everyone to enjoy.
Why I Love a Good Soup
Anyone else love a good soup? There is something so comforting about a hot bowl of soup on cold day. Not only are they delicious, most soups are easy one-pot recipes that take minimal time make and provide quick and healthy meals for the days to come.
When I have no clue what to make for dinner, I can always rely on soup  to be an easy, nourishing, and veggie-packed choice.
Soup season for me is all year long, but like many of you, I definitely tend to gravitate toward them a bit more in the cooler months of the year. To help make soup season even easier for you, I've rounded up a list of All the Healthy Things reader favorite soup recipes that I know you will love and enjoy.
Whether you need something more plant-based and veggie packed or a hearty chicken and potato chowder, there is something for everyone on this list to enjoy.
Tips and Tricks to Get the Best Healthy Soup
Make a double batch or freeze the leftovers: Soup is the perfect dish to meal prep or save for a rainy day. You can always make a little more to save for an extra serving or two, or just go ahead and make a double batch to freeze and reheat. It will come in handy on those days when you don't have a lot of time or just don't feel like cooking.
Add in your favorite protein: Veggie based soups like tomato soup are delicious but can sometimes leave you feeling a little hungry. Try adding in your favorite protein like leftover shredded chicken to make things a bit more hearty and increase the protein content.
Don't be afraid to customize: There is so much room for opportunity to customize when it comes to soup. Try switching up the proteins, adding in more vegetables, or trying different seasonings and spices. As always, a recipe is just a starting point. Do not be afraid to make it work for you.
Pair it with your favorite sandwich: Another way to make things a bit more filling is to serve your soup with your favorite sandwich. You can never go wrong with grilled cheese.
Some of My Favorite Soup Making Tools
Having the right kitchen tools make all of the difference when it comes to whipping up an amazing soup. Here are a few of my favorite kitchen appliances, cookware, and serving dishes that I tend to use when making my favorite soup recipe.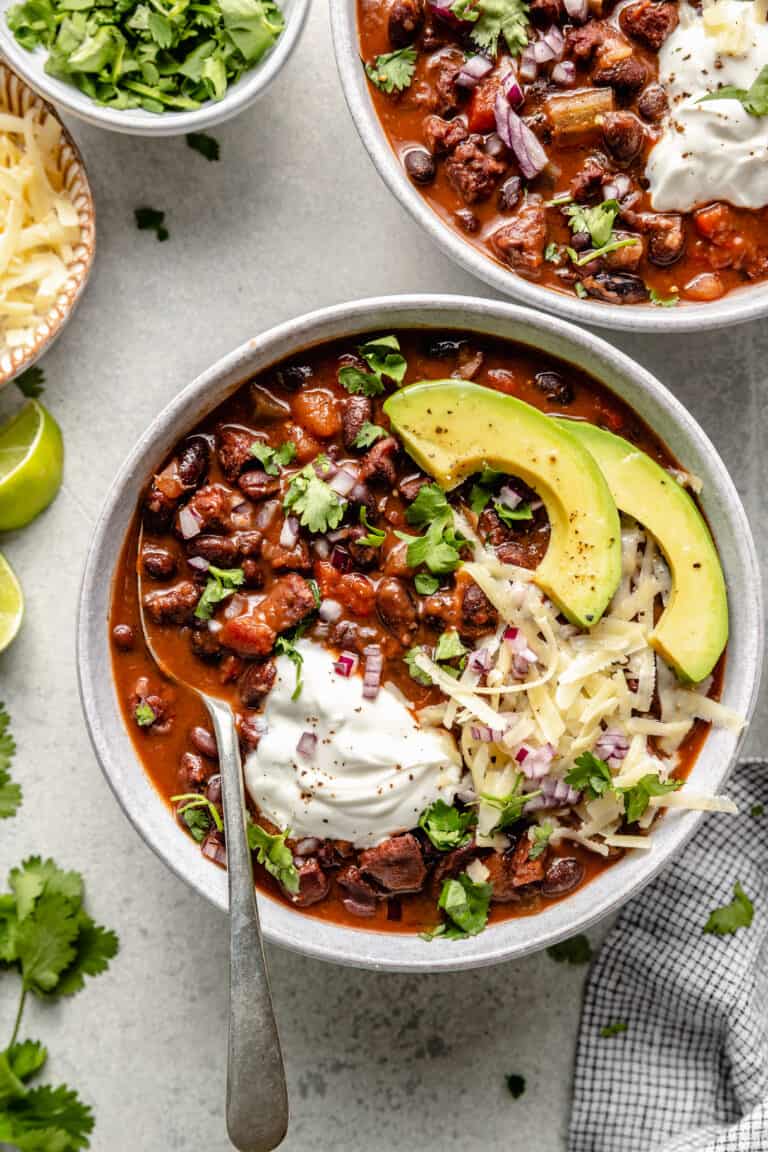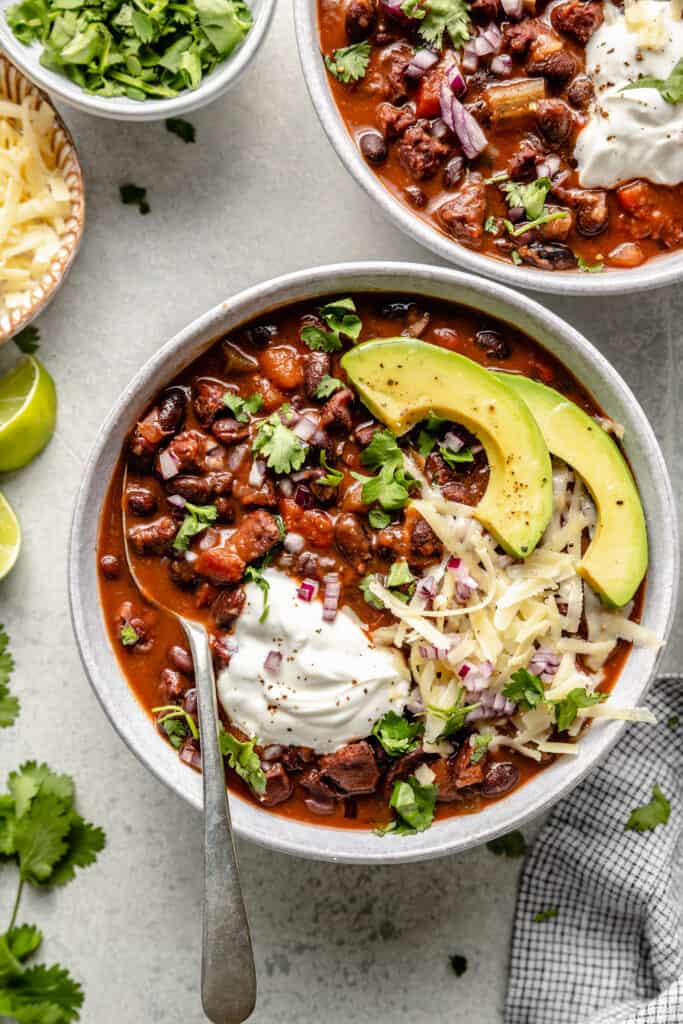 Veggie Loaded Soups and Chilies
Mom's Hearty Vegetable Beef Soup
The Best Hearty Vegetarian Chili 
Hearty Stuffed Bell Pepper Soup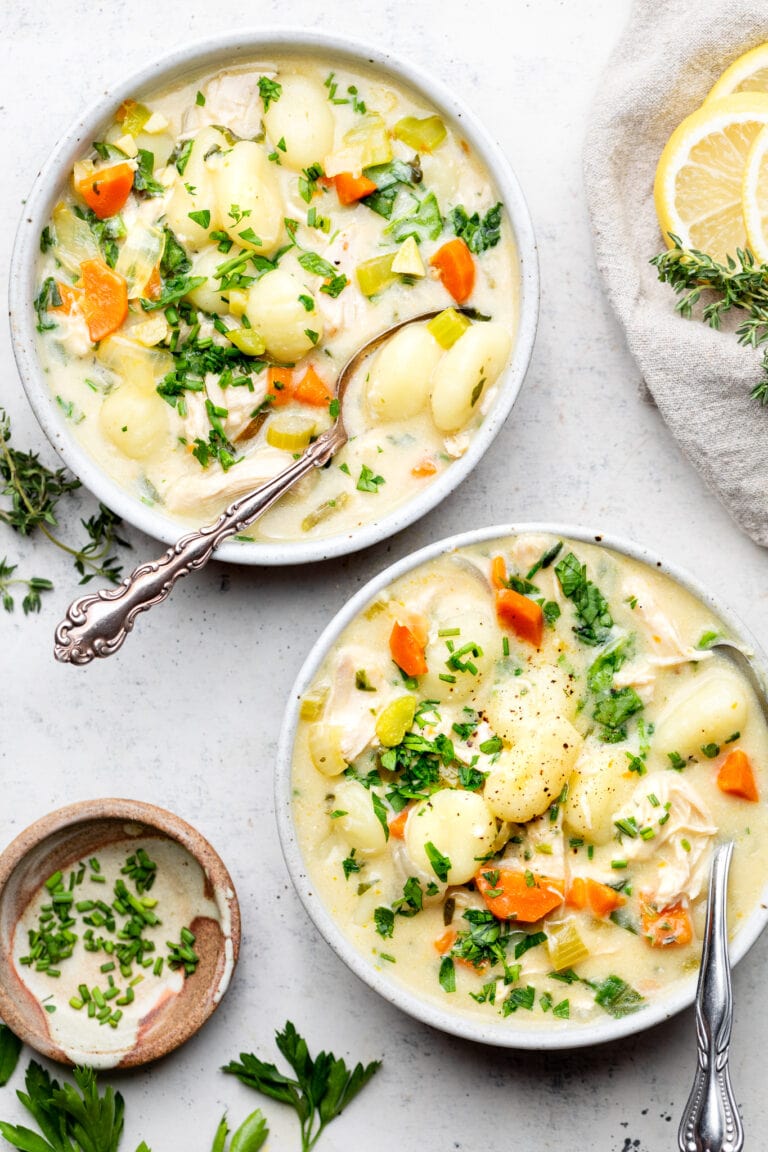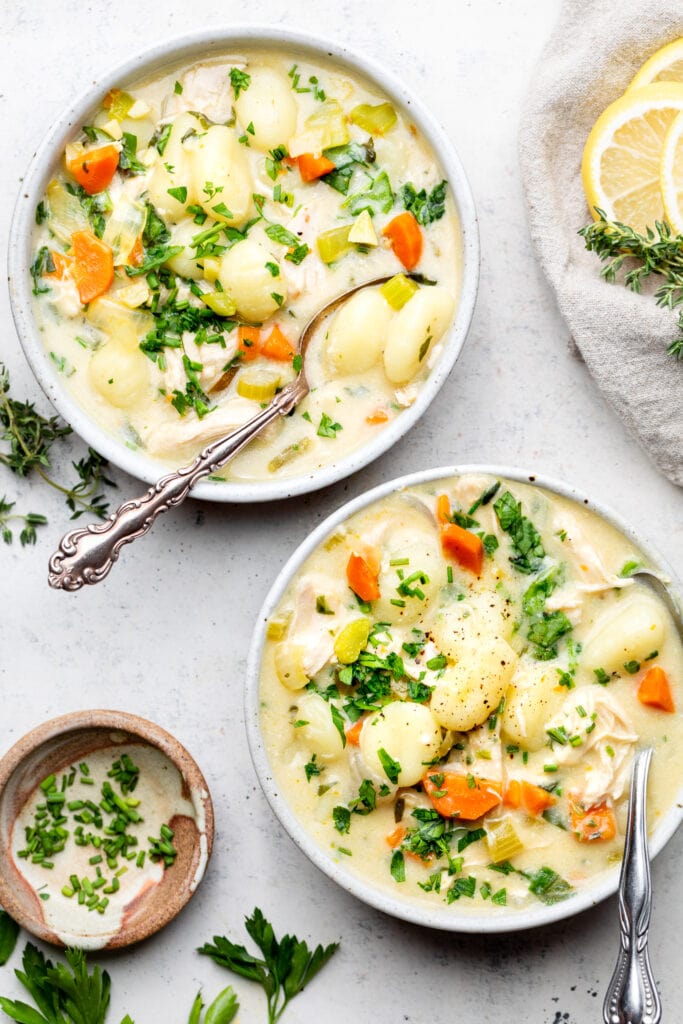 Flavorful Chicken Soups
Creamy One Pot Lemon and Wild Rice Soup
Gluten Free Chicken Noodle Soup
Creamy Chicken and Wild Rice Soup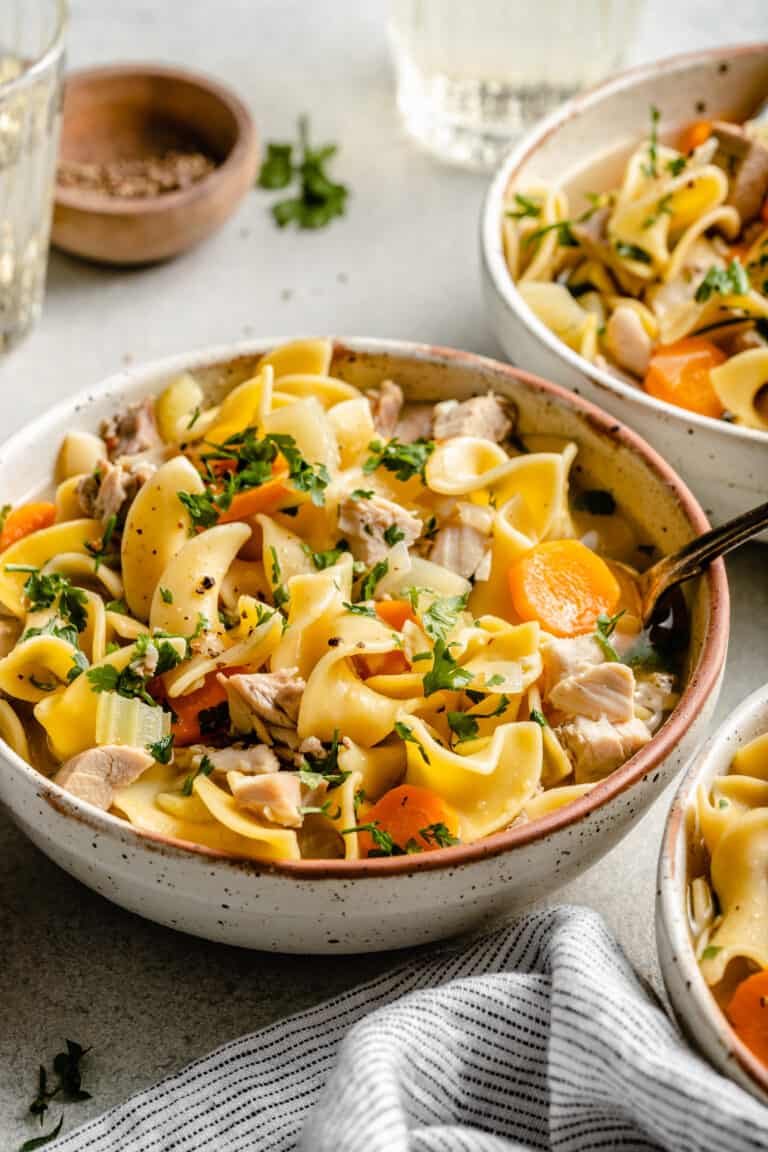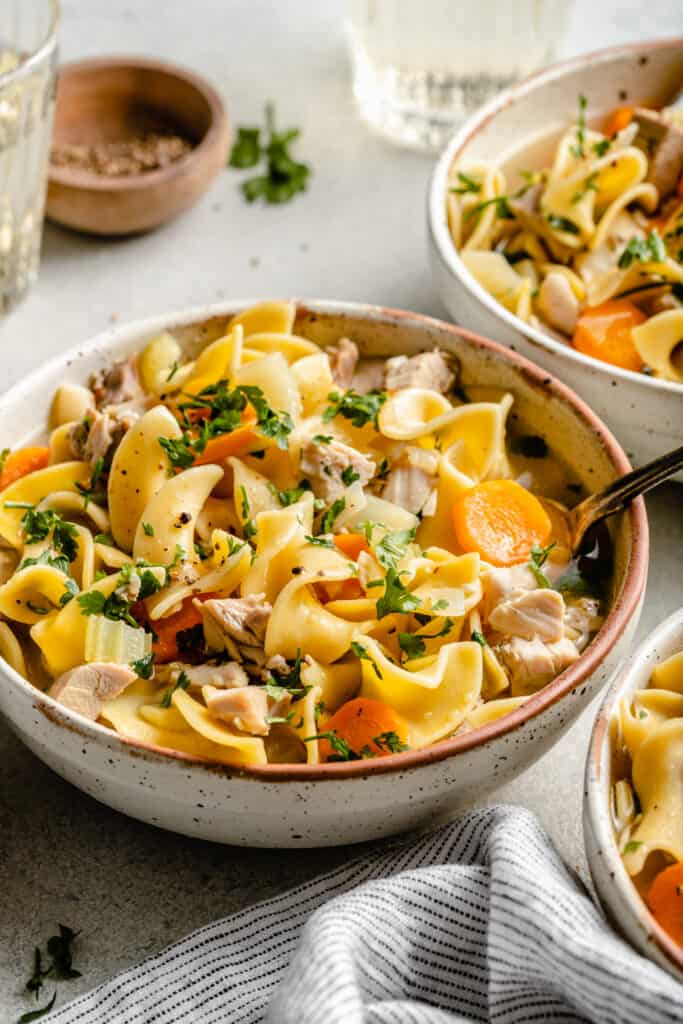 Hearty Soups
Italian White Bean and Sausage Soup
Gluten Free Chicken and Dumplings 

Comforting Chilies
Black Bean Butternut Squash Turkey Chili
Sweet Potato and Black Bean Chili

Stews and Curries
Thai Green Curry with Chicken and Vegetables 
Gluten Free Chicken and Dumplings
Chicken and Veggie Tikka Masala
I hope you give one of these delicious soup recipes a try! They are so easy to make and the perfect comforting weeknight dinner.
If you do give this recipe a try, I want to know! Leave a comment with a star rating below. You can also snap a photo & tag @allthehealthythings on INSTAGRAM. Your reviews help support All the Healthy Things and make it possible for me to continue to create the recipes you know and love.