Over 15+ of the best healthy smoothie recipes that are perfect for breakfast, snack, or a mid-day pick me up on All the Healthy Things! From creamy banana based smoothies, to fall inspired favorites, there is a little something for everyone!
The Best Healthy Smoothie Recipes
A well-balanced smoothie is of my go-to choices for breakfast. I love to pack them with seasonal fruit, healthy fats like nut butter, protein, and even oats for extra fiber.
Watch How to Make This Healthy Orange Creamsicle Smoothie
If you are also a smoothie lover then you may be looking for a little more inspiration when it comes to your daily drink. Thankfully, we've got you covered with over 15 of the best healthy smoothie recipes on All the Healthy Things!
Whether you're craving something thick and creamy or a little more light and fruity, there is a smoothie for everyone on this list!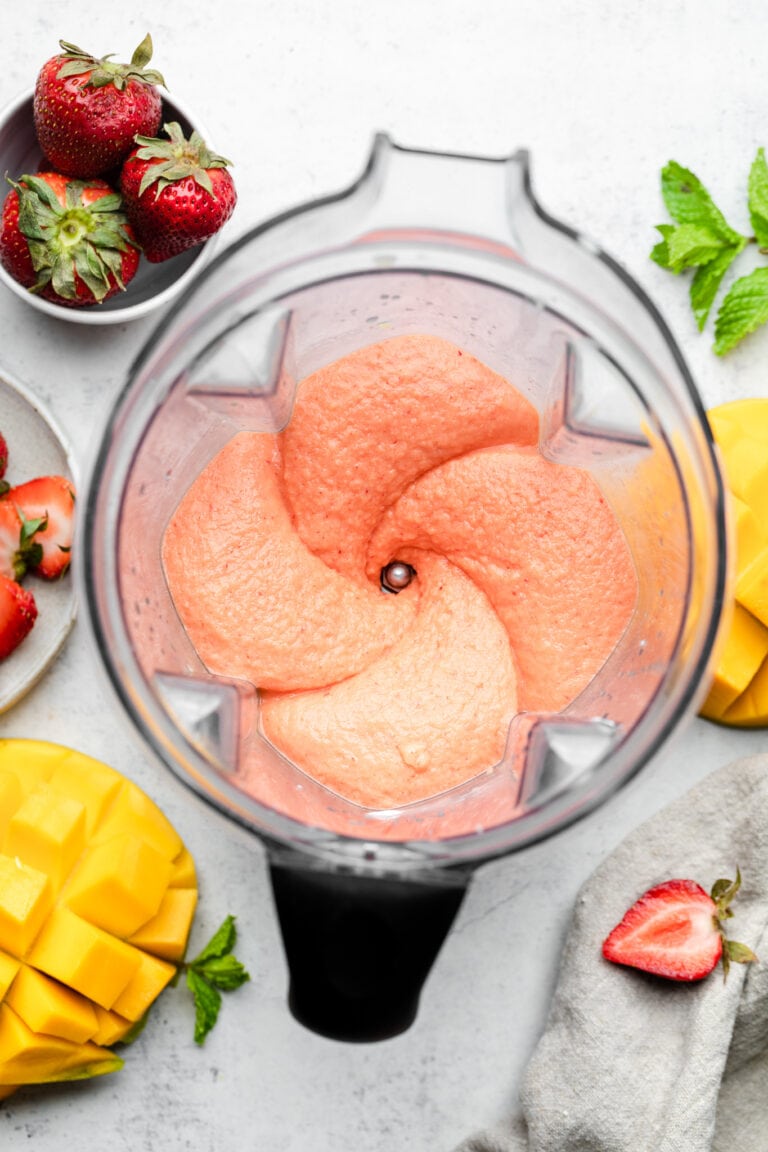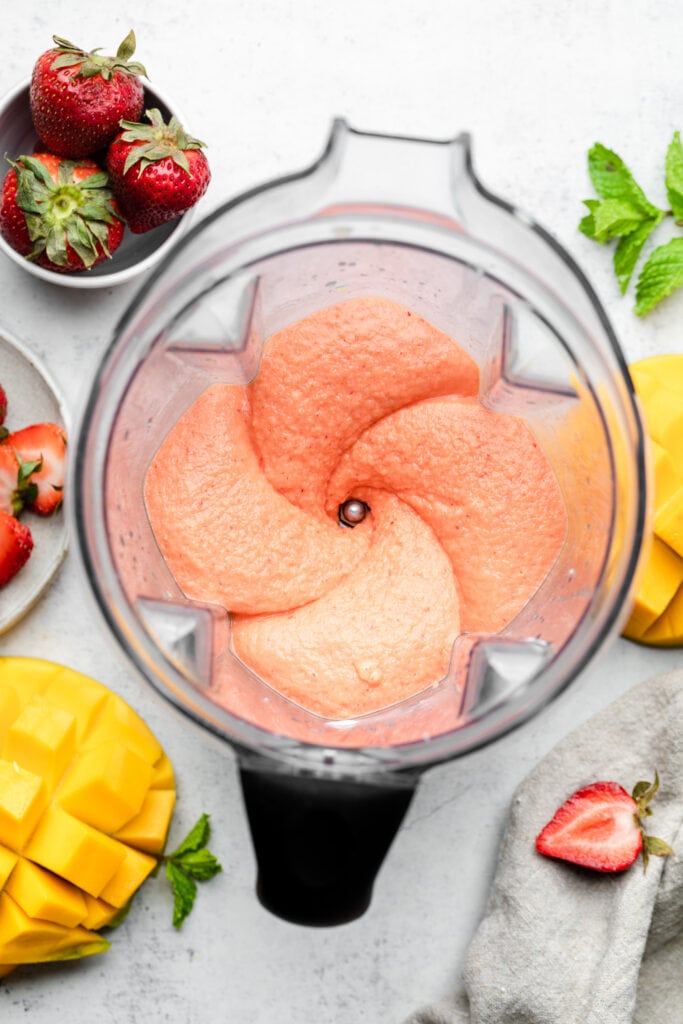 Helpful Smoothie Making Tools
Ways to Customize
Smoothies are a great blank canvas for so many nutritious mix-ins! Here are a few of my favorite ways to customize my smoothie to make them heartier and more nutritious.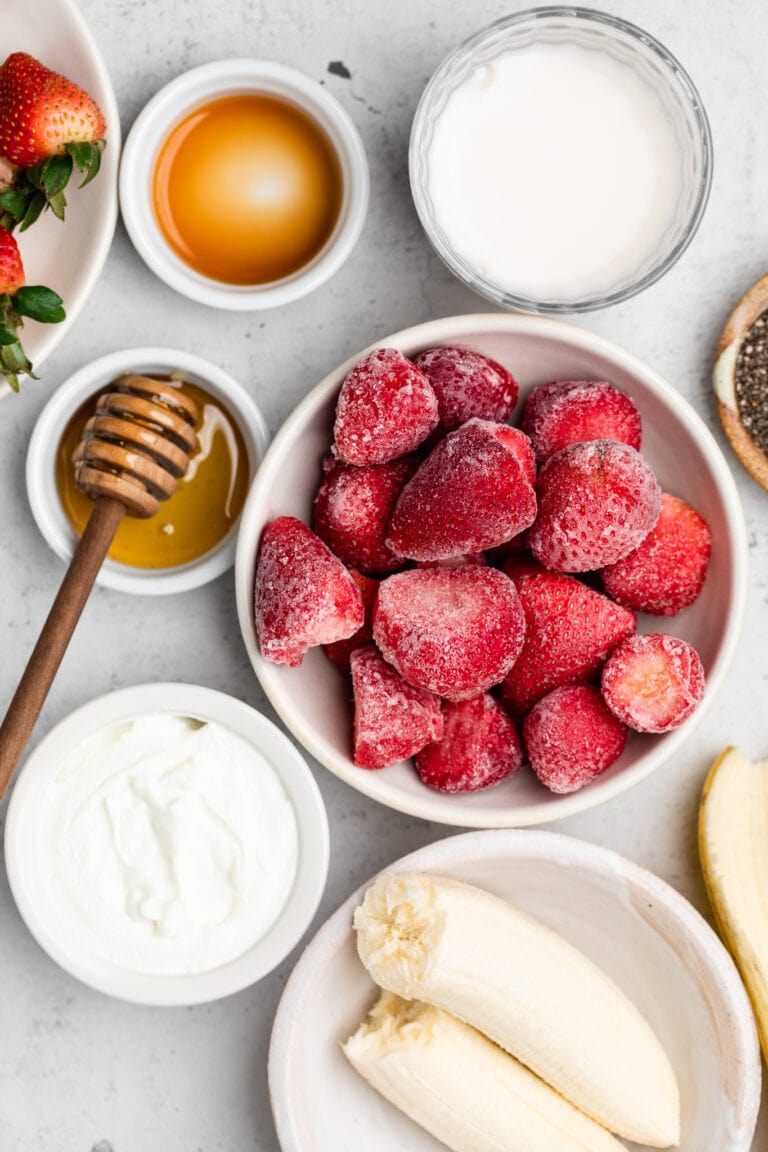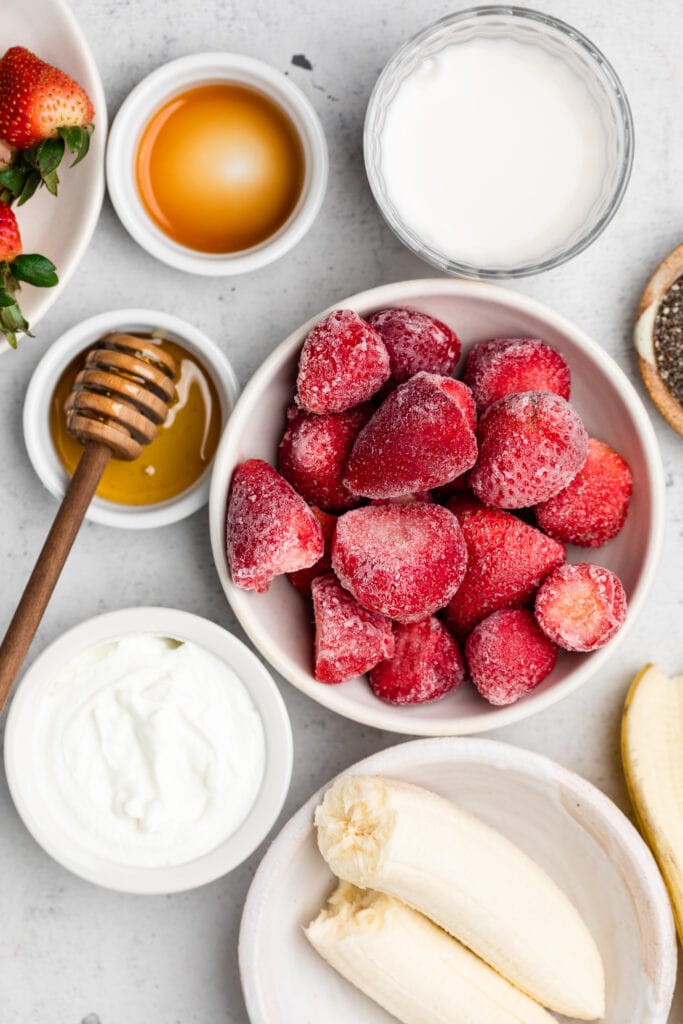 My Favorite Smoothie Tips and Tricks
Add the liquid first – add your liquid to the base of the blender first. This helps make the smoothie easier to blend.
Start slow – start the blender speed on low and then gradually turn it up before bringing it to full speed for the best results.
Use frozen produce – for this recipe it's really important that you use at least a frozen banana to ensure you get that really thick, delicious creamy texture. Otherwise the smoothie will be too watery.
Ditch the ice – if you typically add a ton of ice to your smoothies it may be tempting to add it to this one but trust me you do not need it. Just use frozen strawberries and a banana instead to keep things cold and creamy.

How to Meal Prep Smoothies in Advance
Meal prepping your smoothies in advance is a great way to save time in the morning at breakfast time or in the afternoon when you need a quick and filling snack.
To meal prep a few smoothies at a time, just place all of the smoothie ingredients, minus the liquid, into a small freezer safe storage bag. Place the bag in the freezer until you are ready to use.
When you are ready to make a smoothie, add the liquid to your blender and then pour in the contents of your frozen smoothie bag. Blend on high until completely smooth and that's it!
Creamy Banana Based Smoothies
Strawberry Peanut Butter Smoothie
The Best Creamy Coffee Smoothie
Healthy Chocolate Peanut Butter Smoothie

Smoothies Without Banana

Fall Inspired Smoothies
The Best Healthy Pumpkin Pie Smoothie
Chai Spiced Sweet Potato Smoothie
If you do give one of these recipes a try, I want to know! Don't forget to snap a photo & tag @allthehealthythings / #allthehealthythings on INSTAGRAM.