These easy fish tacos are perfect for Taco Tuesday or a quick meal any night of the week!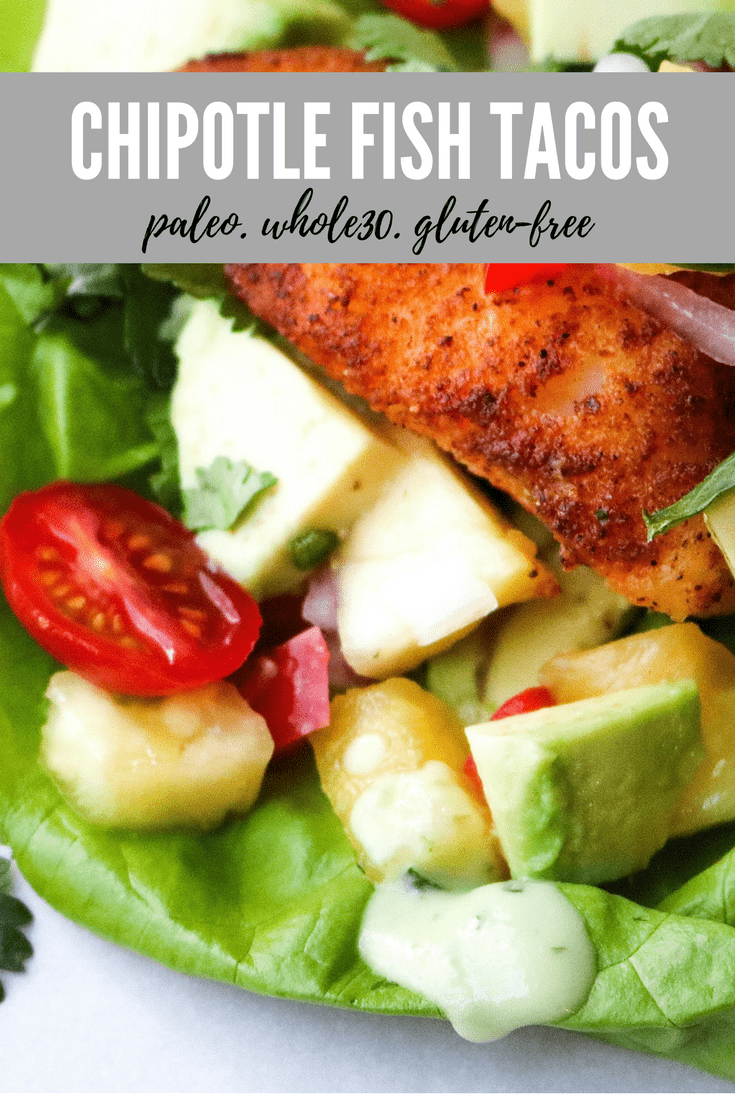 Woohoo! Fish Tacos! Can you tell I'm excited?
Are you a fish taco fan? Honestly, the idea of fish tacos used to be weird to me. So weird, in fact, that I would never actually order them off a menu and give them a try.
Don't be like me.
A year ago, I finally got up the nerve to try a Mahi-Mahi fish taco at a restaurant in Annapolis, MD and I suddenly realized that I had been really been missing out.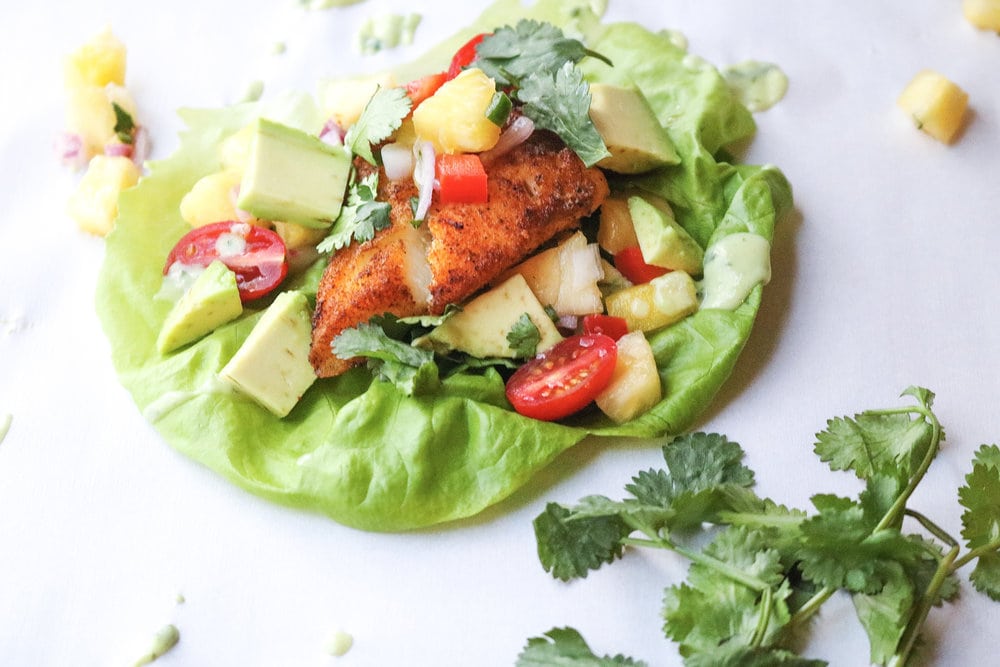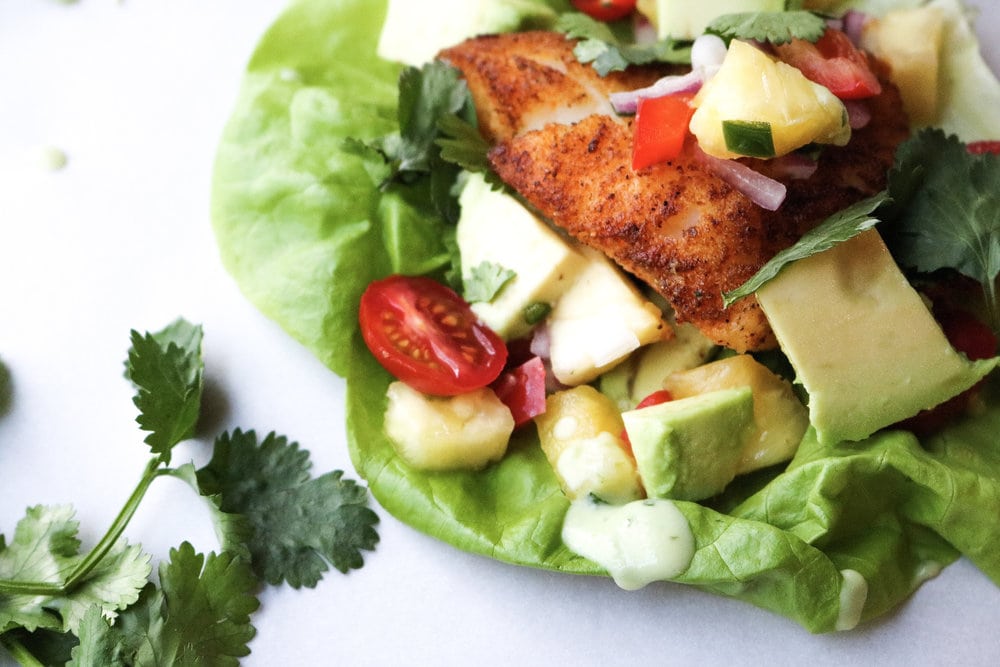 My favorite fish tacos are usually made up of grilled or pan-seared fish, come served in a lettuce wrap, and have some sort of flavorful fruit salsa.
Whether you're a veteran fish taco connoisseur or a slightly more novice fan like myself, these easy chipotle fish tacos with pineapple salsa won't disappoint.
These fish tacos couldn't be more simple. The fish is seasoned with with spices and seasonings you probably already have in your pantry and the pineapple salsa couldn't be easier to whip up. While the ingredients may be simple, they come together to make a really flavorful dish! Try serving your tacos with rice and beans for a more complete meal!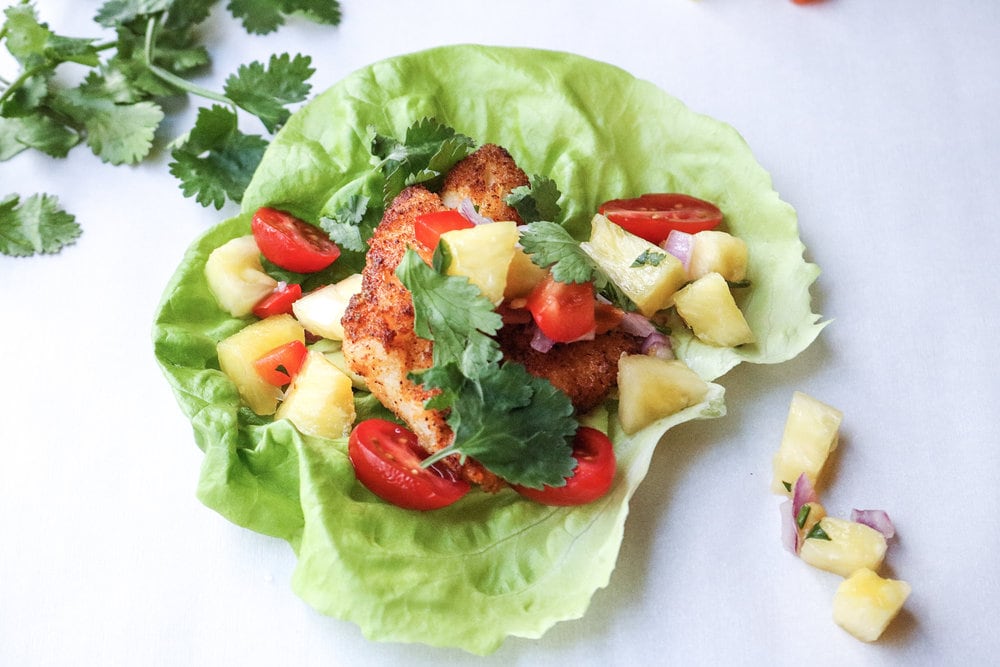 ---
Chipotle Fish Tacos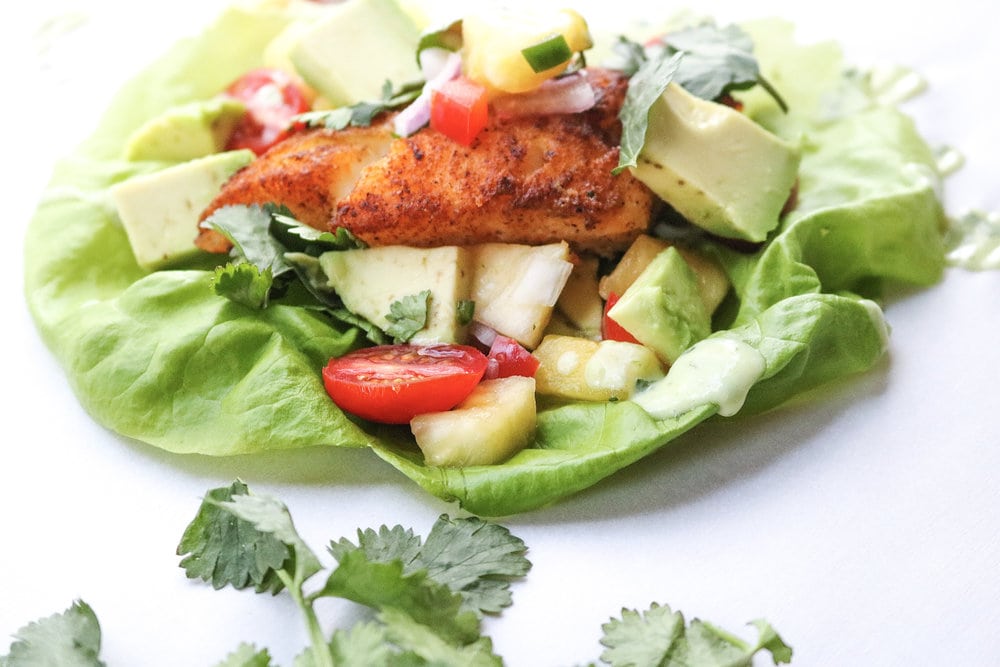 Ingredients:
1 tbsp coconut or avocado oil
4-4 oz pieces of cod
8 butter lettuce leaves
avocado
tomato
cilantro for garnish
Spices+Seasonings:
ground cumin
chili powder
paprika
onion powder
garlic powder
salt + pepper
Method:
Heat a large skillet over medium-high heat. Season the fish liberally with the spices and seasonings.
When the skillet is hot, add the oil and the the seasoned cod to the skillet. Cook the fish on each side for 2-3 minutes until golden brown and cooked through. Remove the fish from the skillet.
Now it's time to assemble your tacos! Start with 2 butter lettuce leaves (one on top of the other) and then add one piece of cod on top. Finish the taco with with salsa, avocado, tomato, and a drizzle of cilantro-lime dressing. Enjoy!

Want more? Check out these delicious recipes?