We've rounded up the best healthy boneless skinless chicken thigh recipes that are easy to make, packed with delicious flavor, and perfect options for a weeknight dinner, lunch, or your weekly meal prep. There is sure to be a little something for everyone on this list!
Why I Love Using Boneless Skinless Chicken Thighs
When you think of chicken thighs you might automatically think of bone-in and skin-on chicken thighs but if you are not familiar with boneless, skinless thighs please allow me to introduce you to them.
When it comes to my favorite proteins, boneless skinless thighs are definitely at the top of the list. I love using them in a variety of recipes and always have a pound or two in my freezer. Chicken thighs are tender, juicy, packed with flavor, and, thankfully, so much more forgiving than chicken breast.
While I love a well-cooked chicken breast just as much as the next person, if you are not careful they can quickly become overcooked, dry, and tough. Chicken breast are also not always the best option for hearty soups or stews that require a very long simmer time as they can easily dry out.
Boneless, skinless chicken thighs, however, can withstand longer cooking times and higher cooking temperatures without becoming dry or tough. They are also naturally more tender and quick just as quickly as chicken breast which make them a great option for quick meals like stir-fries.
How to Cook Boneless Skinless Chicken Thighs
Chicken thighs are incredibly versatile and can be cooked in several different ways. A few of my favorite ways to cook with them include:
In soups and hearty stews
A quick stir-fry with lots of fresh vegetables
Marinated and then grilled or pan seared
Cooked and then shredded in casseroles
Where to Find Chicken Thighs
A few years ago, finding boneless skinless thighs were a bit harder to find but now you can likely find them in the poultry section of your local grocery store. If you cannot find them, try asking the butcher at your local store and they will likely be able to help you.
Favorite Cooking Tools to Use When Making Chicken Thighs
The Best Healthy Boneless Skinless Chicken Thigh Recipes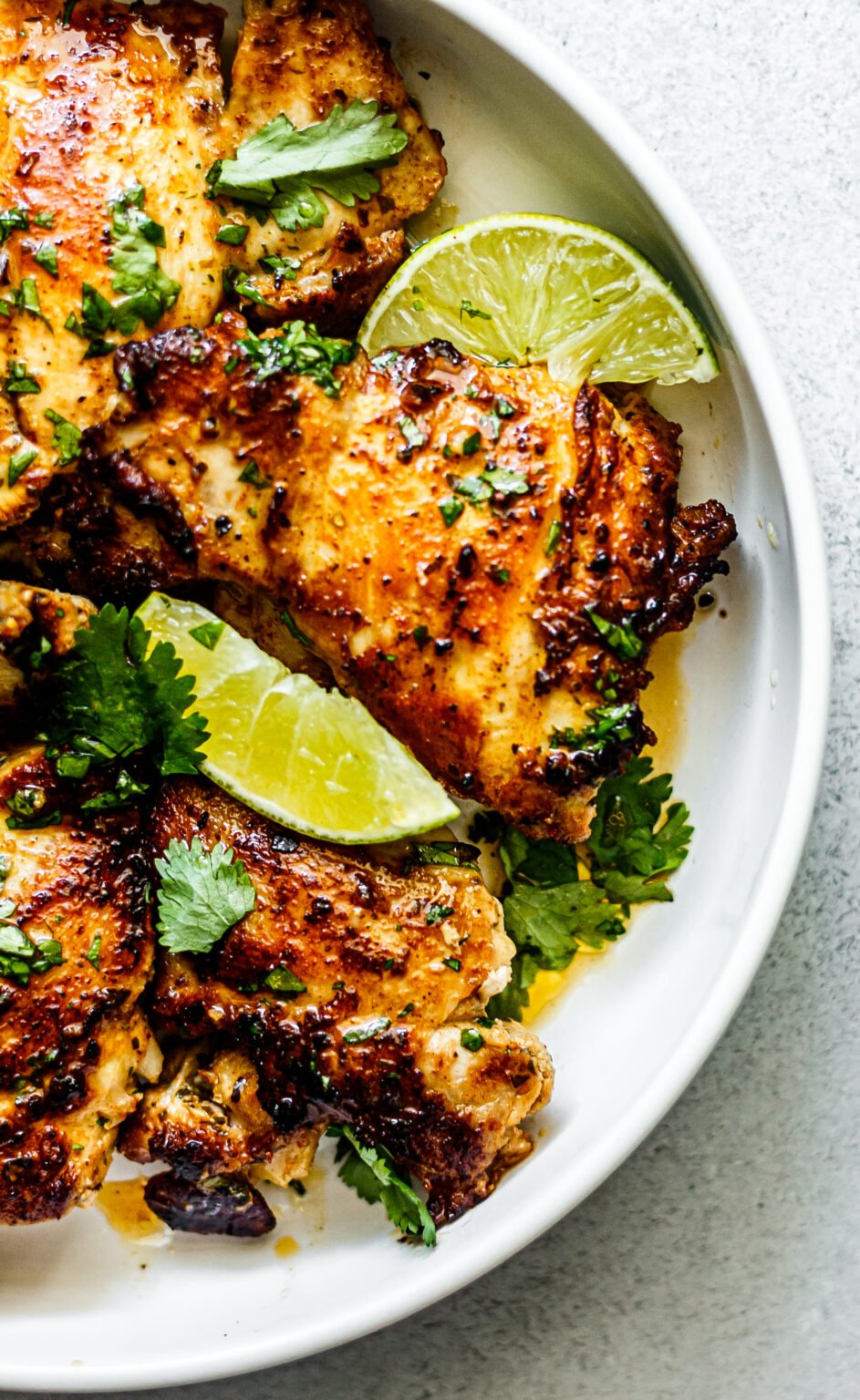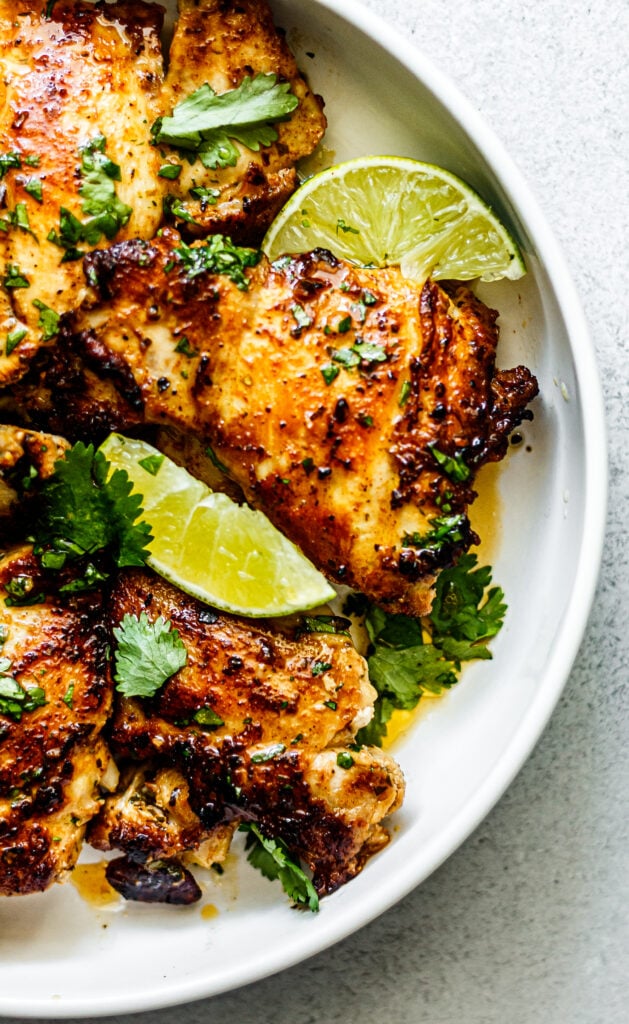 Healthy Chicken and Broccoli Stir Fry
Creamy Chicken and Wild Rice Soup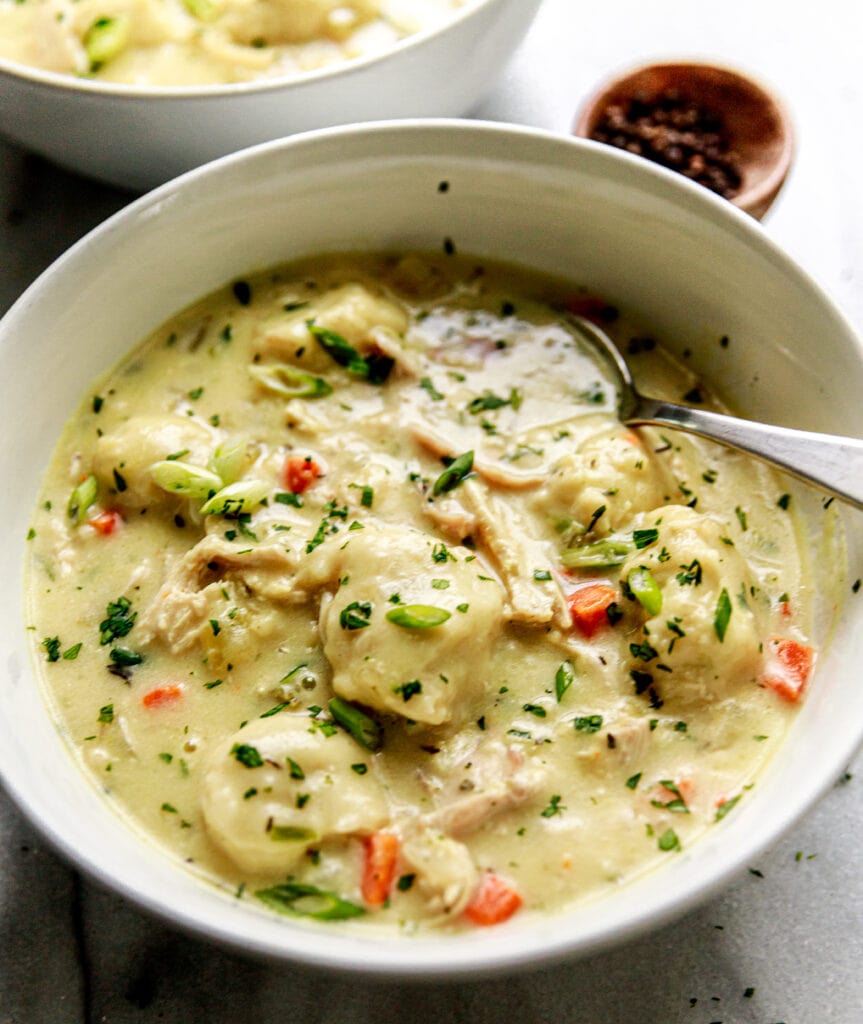 Gluten Free Chicken and Dumplings
Thai Green Curry with Chicken and Vegetables
Chicken and Veggie Tikka Masala