To be honest y'all, I never thought I'd be the kind of girl who made her own nut butter. I'm a huge believer in making things from scratch, but nut butter just seemed too intimidating and complicated to me. Plus, there are so many great pre-made nut butter brands out there, I just didn't see the point of trying to make my own. But, as with most things when it comes to cooking, my curiosity got the best of me and I had to give it a try. I am so glad that I did.
When I made my Vanilla Maple Cashew Butter recipe back in February I was instantly hooked on the entire process. It was so much easier than I thought it would be and the flavor was out of control. Then, we were gifted a Vitamix as a wedding gift, which made making my own nut butter even easier and I've determined that I'll probably never buy nut butter ever again.
I've had some great jars of nut butter, but absolutely nothing compares to the flavor of roasting your own. It's insanely good and once you make it from scratch the first time, I can guarantee you'll have a tough time going back to buying pre-made jars.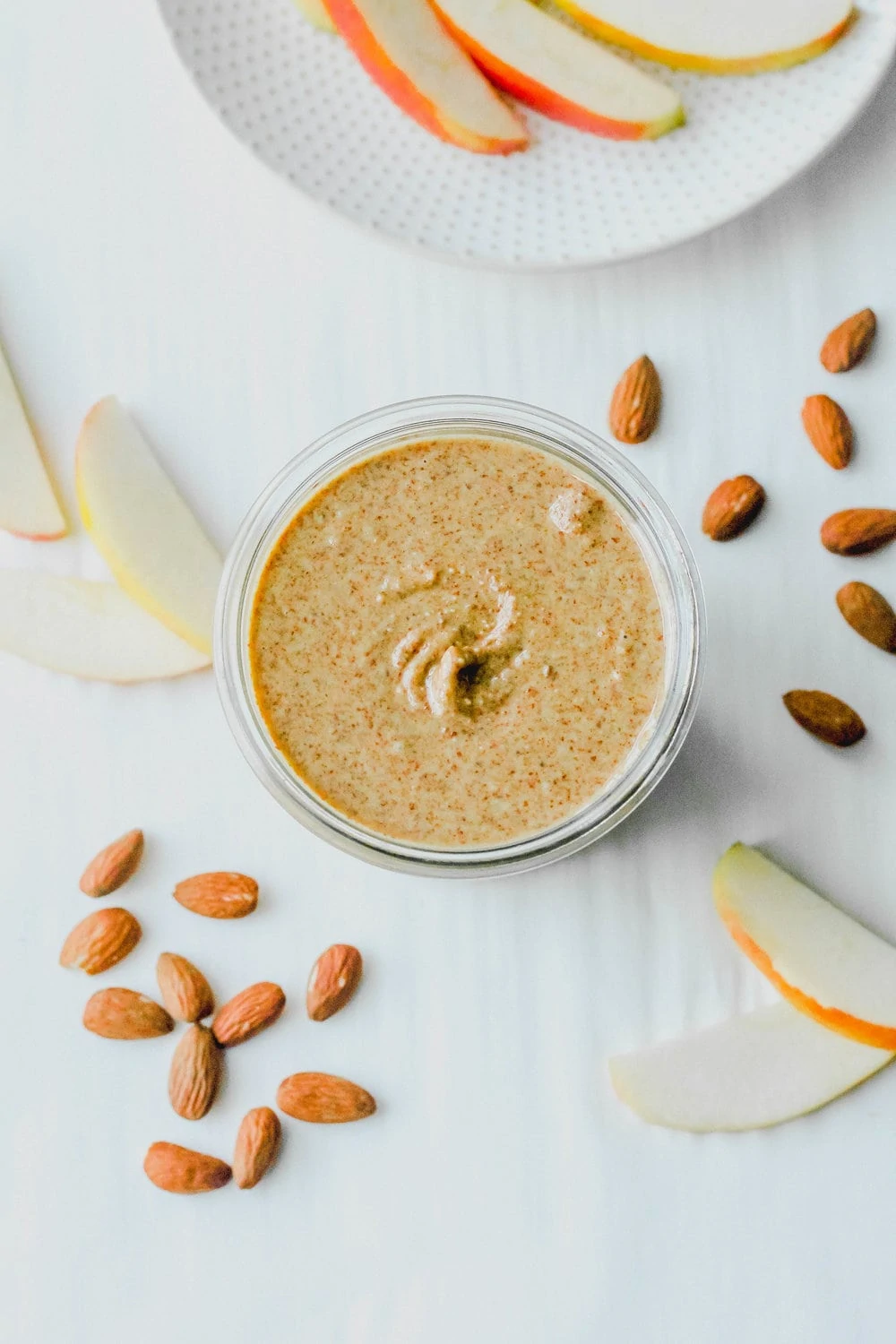 Not only is the flavor of homemade nut butter better, making it from scratch is also a lot easier on your wallet. A high quality jar of almond butter can cost you a pretty penny. One of the reasons I was motivated to try making my own almond butter was to cut down on costs. It ends up being much cheaper per pound to make your own when you use a couple of tricks. Here are my favorite:
buy nuts when they are on sale! I got the almonds for this batch of nut butter on sale for only $3.99 a pound when their usual price is $7.99 per pound.

buy in bulk! whether it's at a wholesale club like Costco, Sams, or BJs or just in the bulk section at your local grocery store.

only buy what you need! because you're making the nut butter yourself, there is no need to make a huge batch if you don't actually plan on using it. You can buy a smaller amount of almonds and make small batches at a time.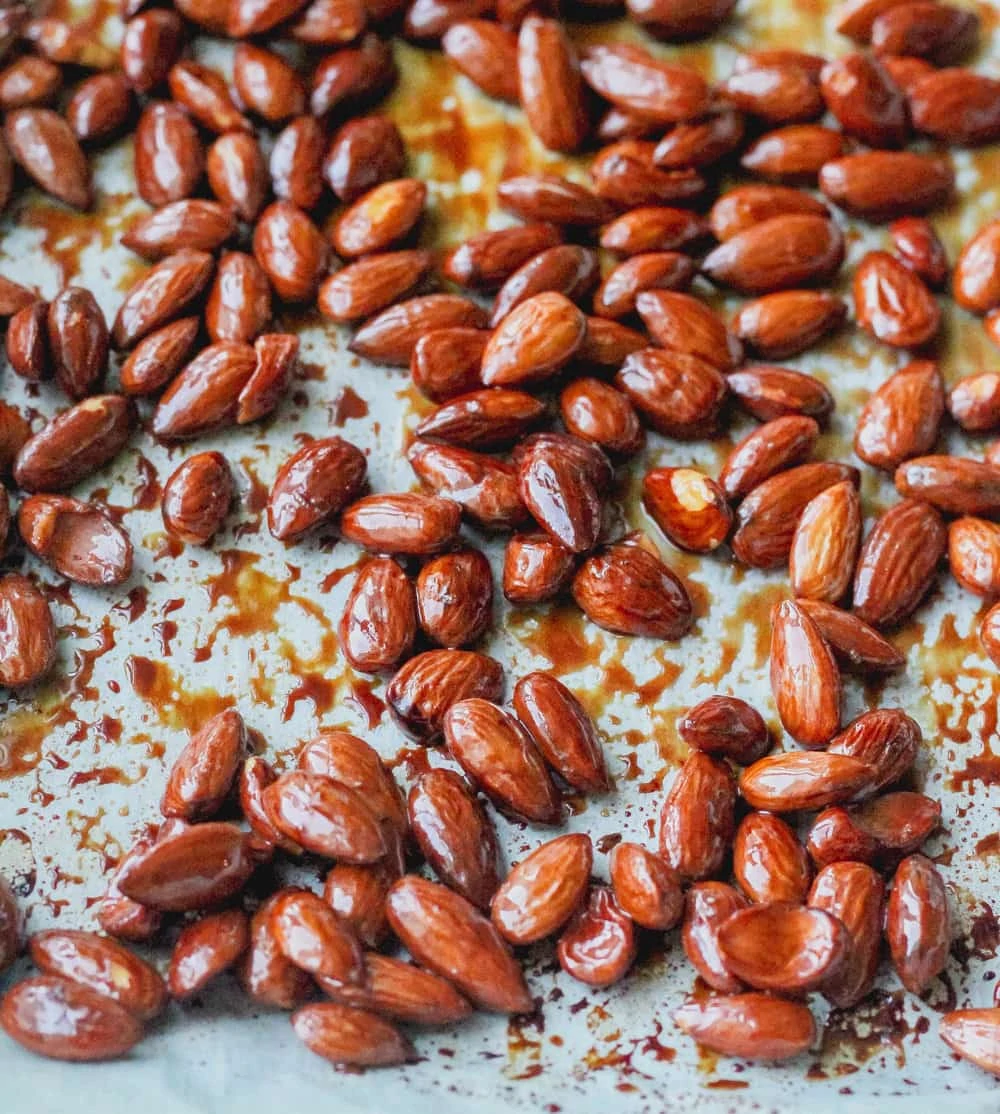 This recipe starts by roasting the almonds and honey together until things get all caramelized and golden brown. Roasting the almonds really brings out their rich flavor and gives the almond butter this delicious roasted flavor. This recipe only calls for two tablespoons of honey and honestly I think it's more than plenty. The honey gives the almond butter just a touch of sweetness that makes it perfect for snacking but isn't overly sweet. If you want a more versatile almond butter that you can use in savory recipes, you could leave the honey out altogether.
Once you've made your almond butter, there are plenty of ways to use and eat it! Here are a couple of my favorite ways to use almond butter:
No matter how you use it, this recipe is definitely worth giving a shot! Try it and let me know what you think!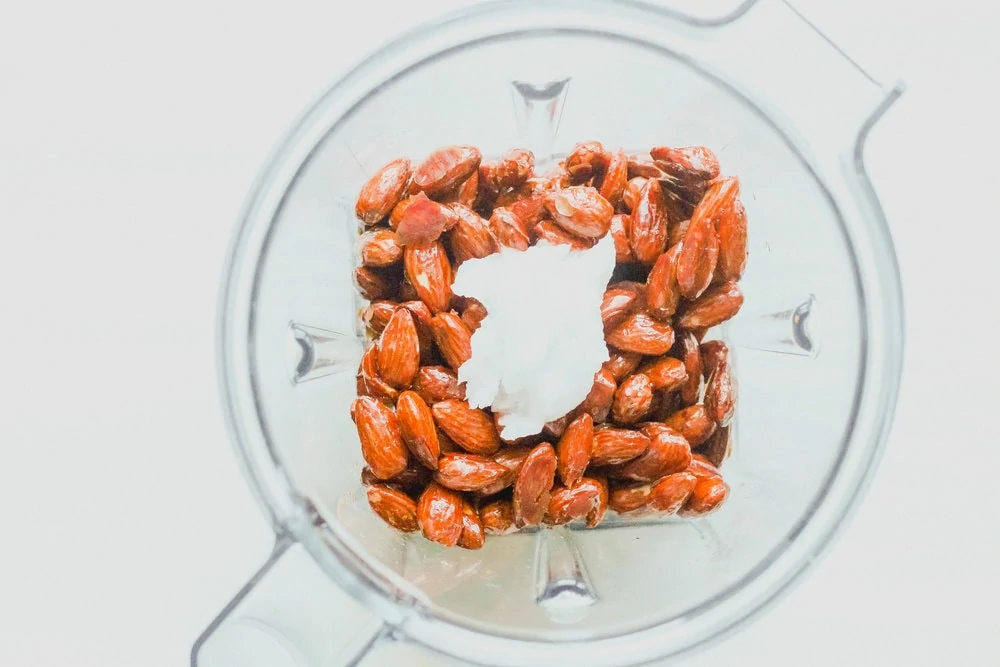 Craving more? Try these delicious recipes!
Coconut Chocolate Chip Cookie Dough Bites
Creamy Vanilla Maple Cashew Butter
---
3-Ingredient Honey Roasted Almond Butter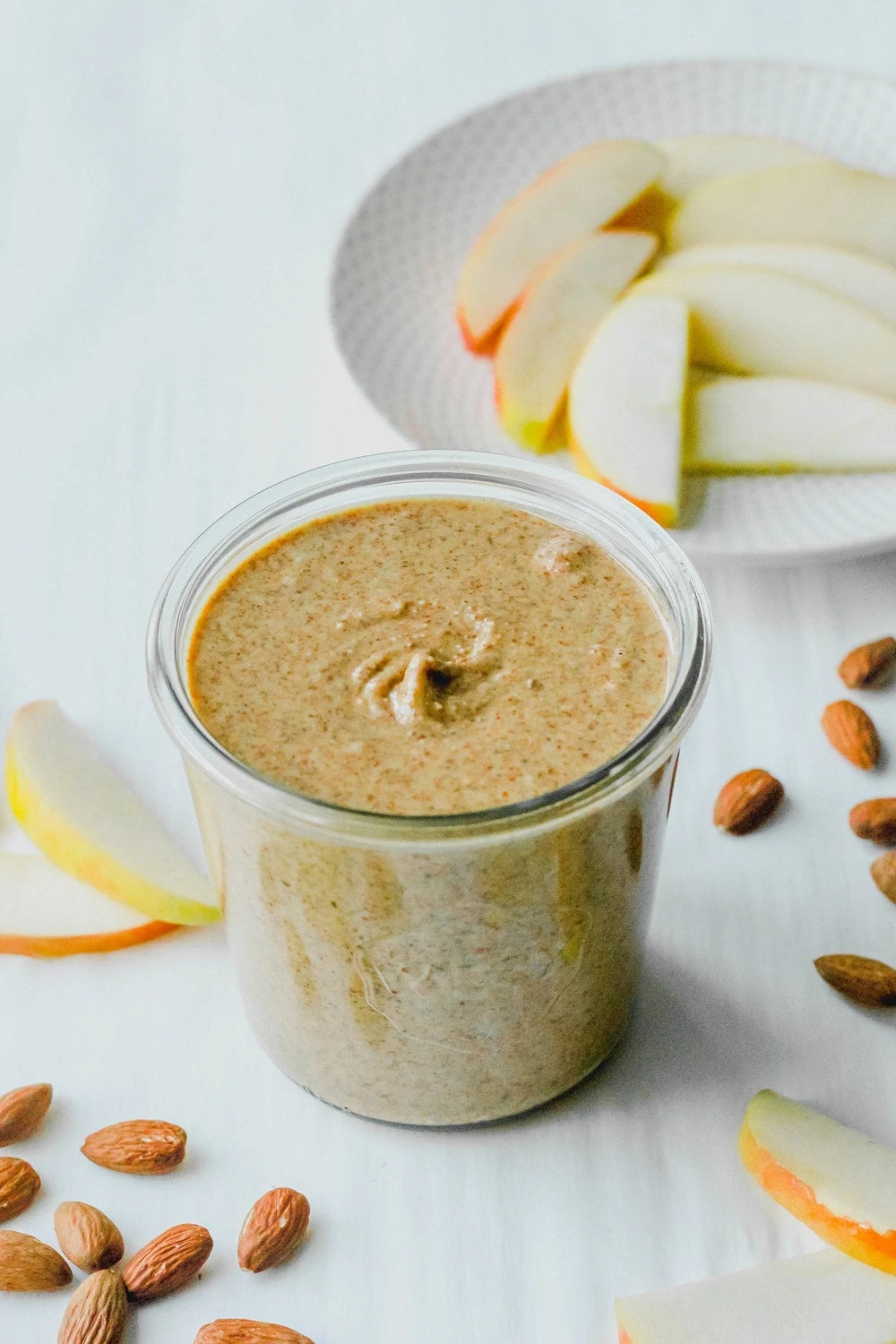 Ingredients:
Method:
Preheat oven to 350 degrees and line a large baking sheet with parchment paper.

Combine the almonds and honey in a large mixing bowl and stir until the almonds are coated with the honey.

Spread the almonds in an even layer on the lined baking sheet and roast for 15-17 minutes or until they've begun to caramelize and brown. Remove them from the oven and let cool.

Place the cooled almonds in the bowl of a food processor or high-powered blender along with the coconut oil. Process or blend the nuts until creamy, scraping down the sides as necessary. The time will vary here depending on what kind of food processor or blender you have. Just keep going until the nuts turn into a creamy butter. If your nut butter is having a hard time becoming creamy, try adding another tablespoon of coconut oil.

Transfer the almond butter into a jar and store in the fridge.