Need help deciding what to make this week? I've compiled a list of four healthy recipes as well as a downloadable grocery list to help you meal plan and stay on track with your healthy habits all week long. 
A Little Help with Your Weekly Meal Plan
One of the common requests I get from readers is for meal plans and grocery lists. Believe me, I get it. I think everyone could use a little extra support when it comes to eating well. We are all busy doing what can feel like a billion things during the week, and if we don't plan, eating healthy balanced meals can easily be put on the back burner.
Well, I'm here to help! I've a compiled a list of four easy recipes that you can add to your weekly meal prep as well as a complete grocery list that you can download, print, and take to the grocery store. Each recipe will be easy, perfect for meal prep, and simple. They won't take you a ton of time to make and you could probably make all four in around an hour!
This Week's Menu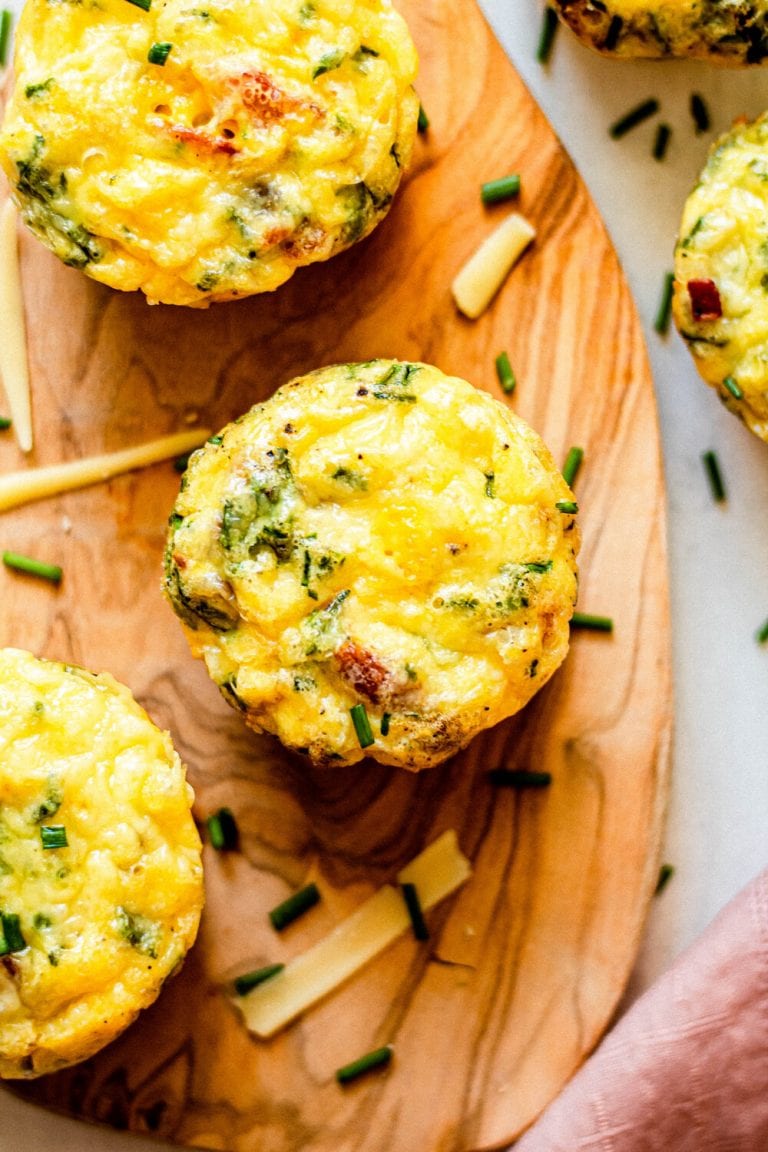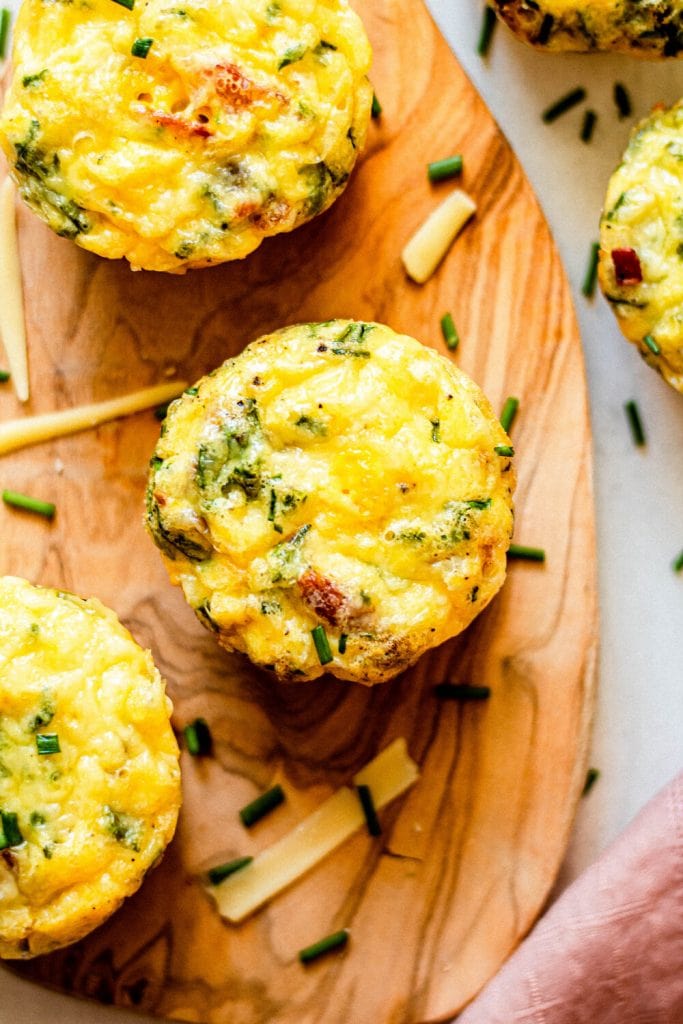 Bacon Egg and Cheese Egg Muffins
Healthy and filling bacon, egg, and cheese muffins that make for an easy breakfast or brunch. These little egg muffins are packed with smoky bacon, shredded potatoes, and sharp cheddar cheese for the ultimate hearty and delicious breakfast. Make a batch to include in a delicious brunch spread or take some time to prep them over the weekend for a quick breakfast all week. Get the recipe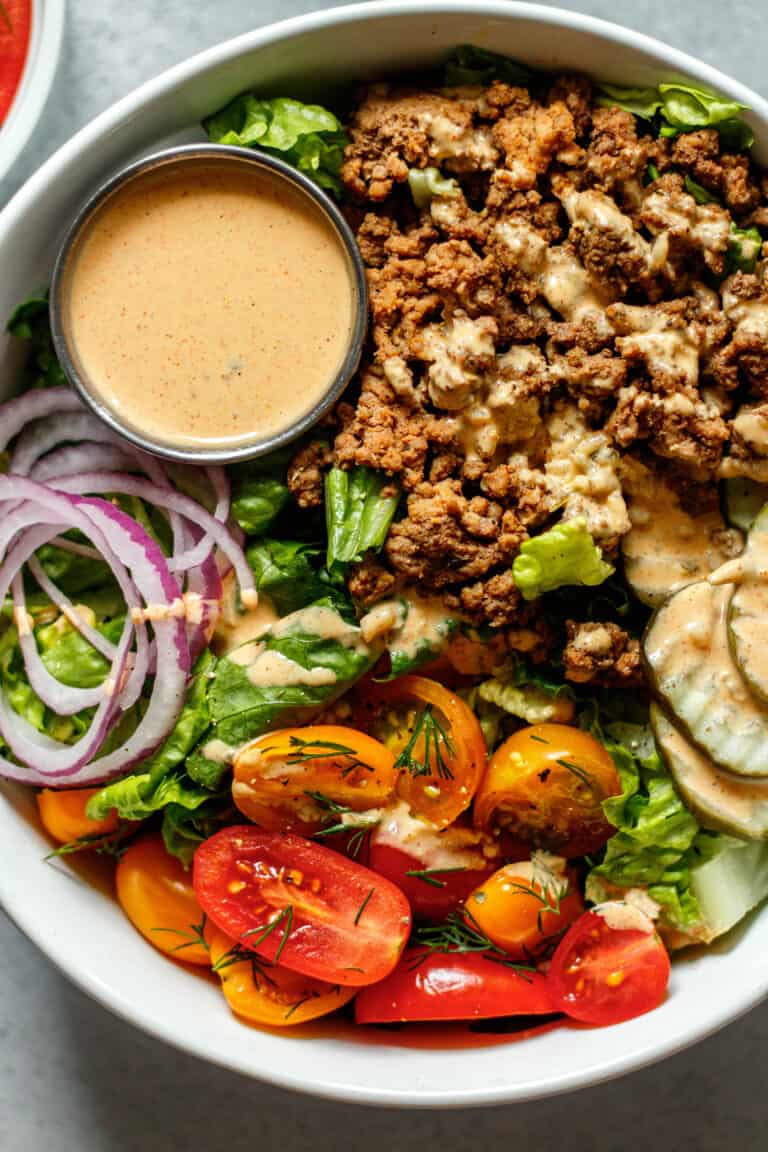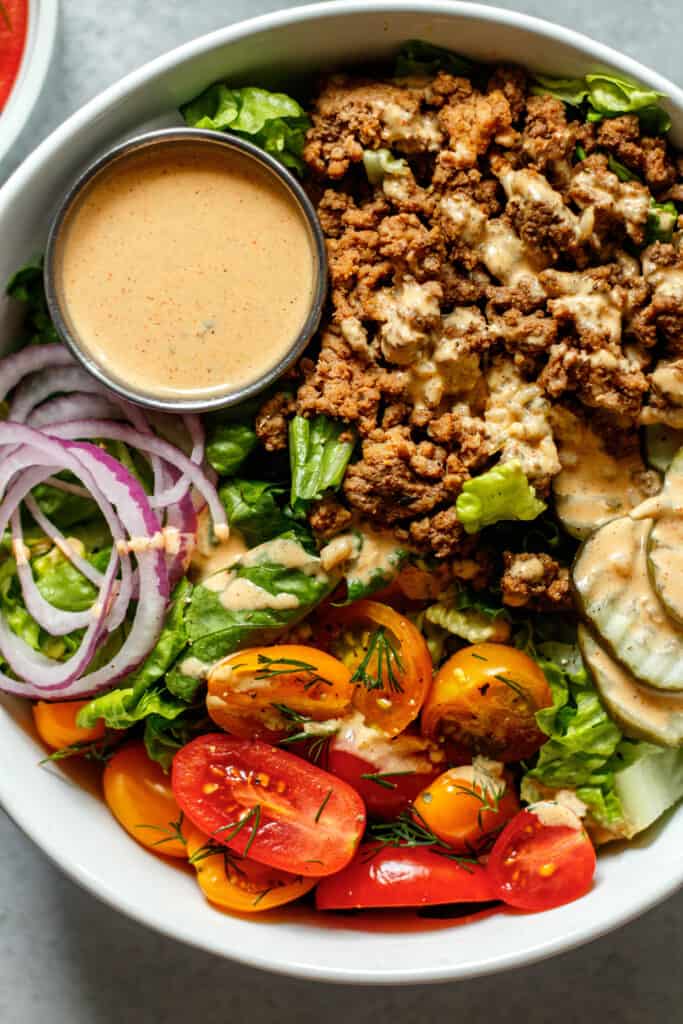 Healthy Burger Bowls with Special Sauce
Healthy burger bowls with special sauce are the perfect way to get your burger fix with even more fresh veggies and flavor. These bowls are so easy to make, use only real food ingredients, and the delicious "special sauce" dressing pulls everything together. This recipe is Whole30 compliant, Paleo-friendly, and low carb. Get the recipe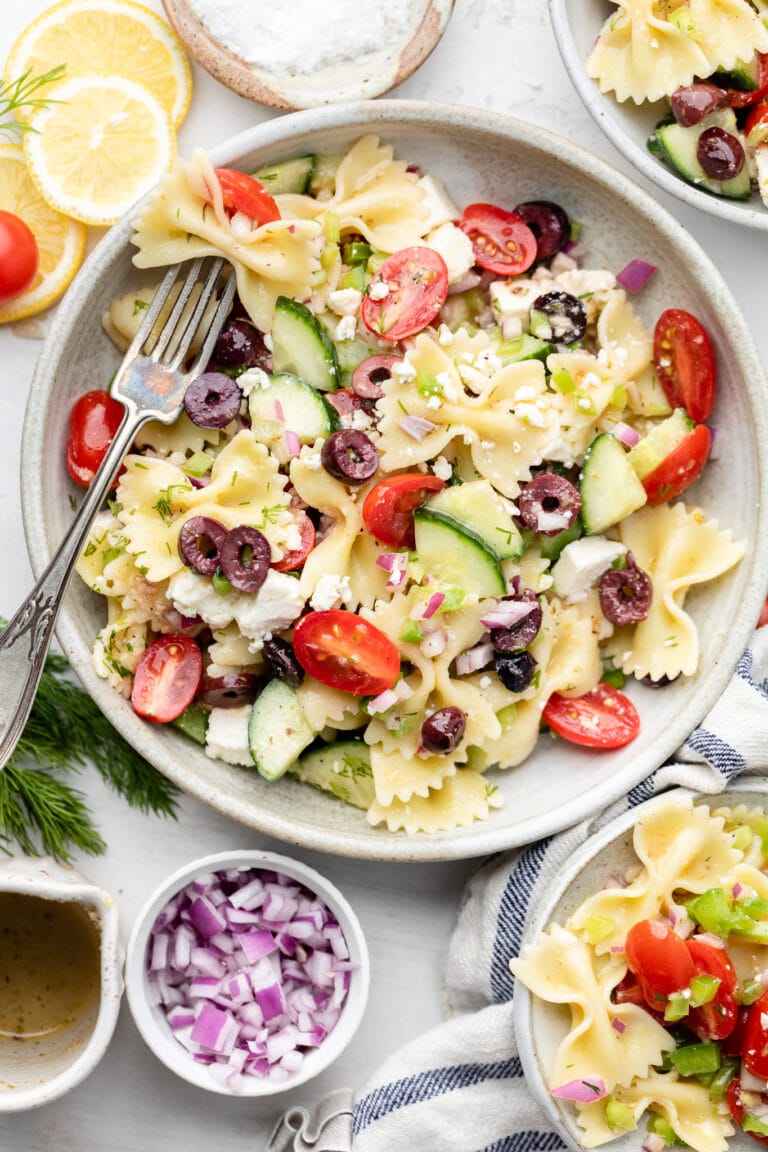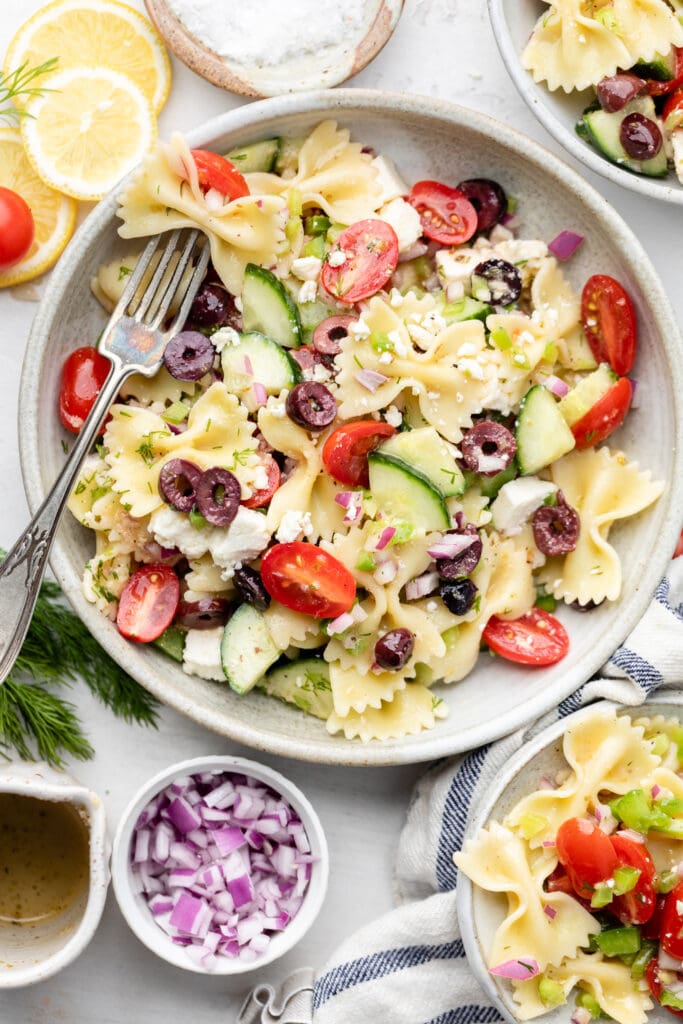 Greek Pasta Salad
This gluten free Greek Pasta Salad is full of crisp fresh veggies, gluten free pasta, fresh herbs, creamy feta cheese and the most delicious Greek vinaigrette. It is the perfect light lunch or filling weeknight dinner side dish. Get the recipe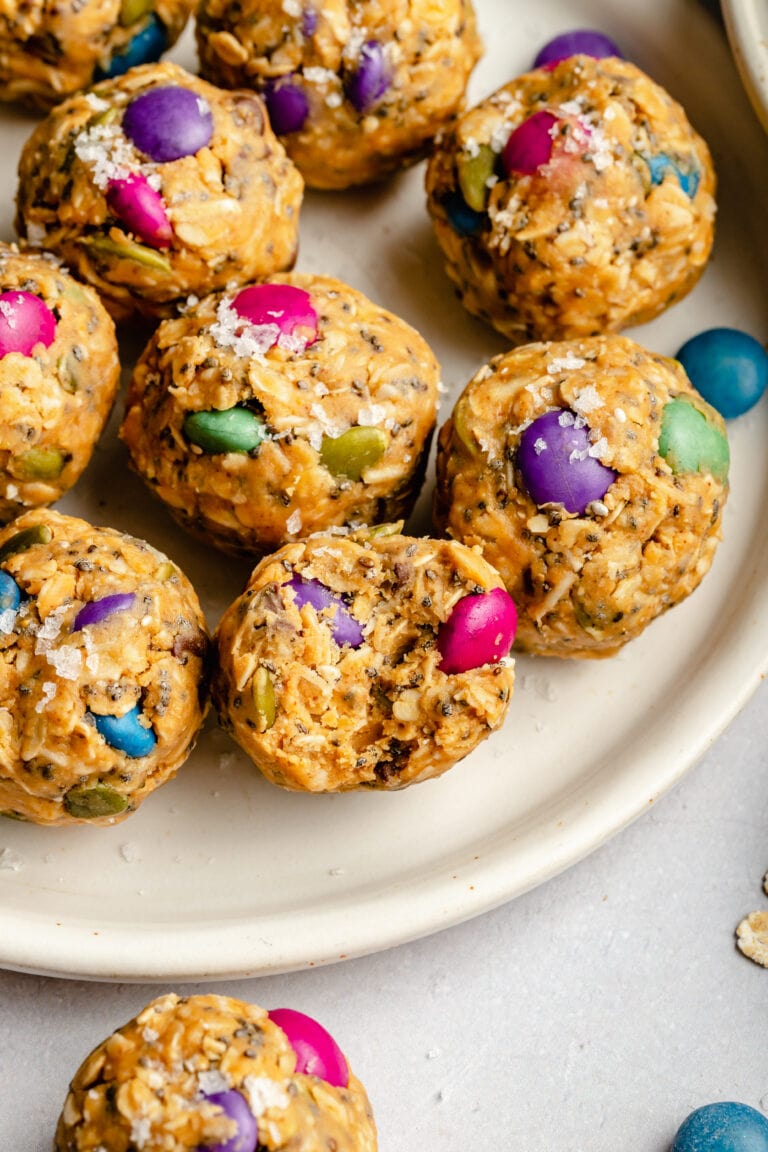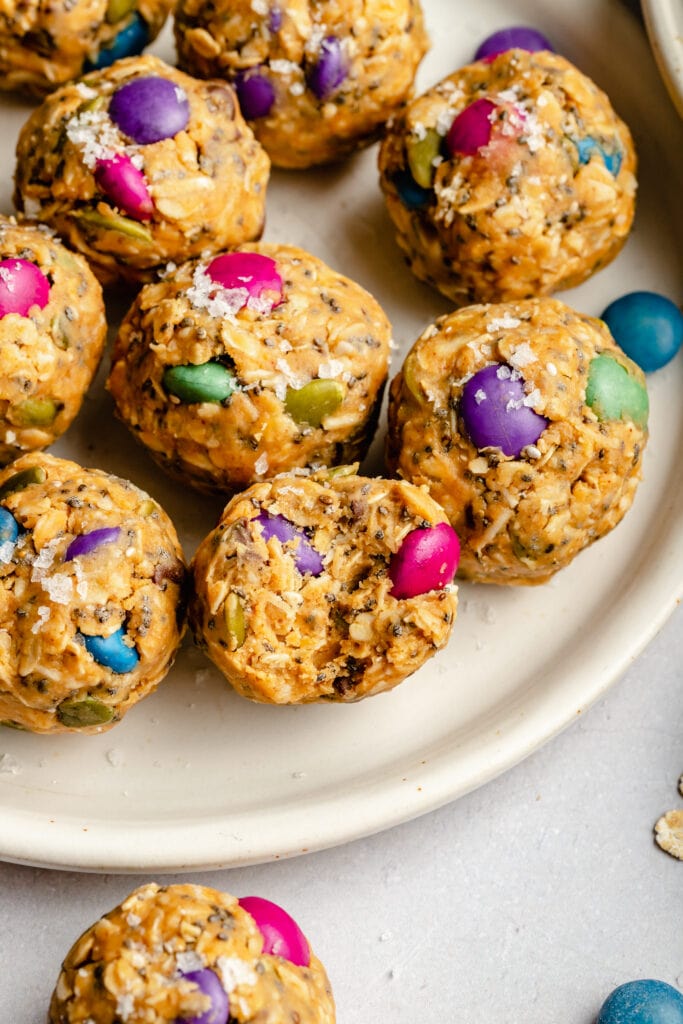 Monster Cookie Energy Bites
Monster cookie energy bites packed with gluten free oats, shredded coconut, honey, pumpkin seeds, and all natural creamy peanut butter. These energy bites are perfect for a quick snack or an after dinner treat. They are gluten free, vegan, and so easy to make! Get the recipe
What to Make This Week Grocery List
Ready to make these delicious recipes? I've made things super easy for you and put together a free grocery list for you to use. This grocery list includes all of the items you need to make all four of these recipes. To get the full grocery list sign up using the form below and you'll instantly receive a copy!
Get This Week's Grocery List and Meal Plan
Use the form below to enter your name and email address to instantly receive this week's grocery list and meal plan!
When you make these recipes, don't forget to tag me @allthehealthythings and use the hashtag #allthehealthythings in your photos. It helps spread the word about ATHT recipes, plus I absolutely love seeing what you make in your kitchens. I so appreciate you sharing them with your community. Have fun cooking this week!