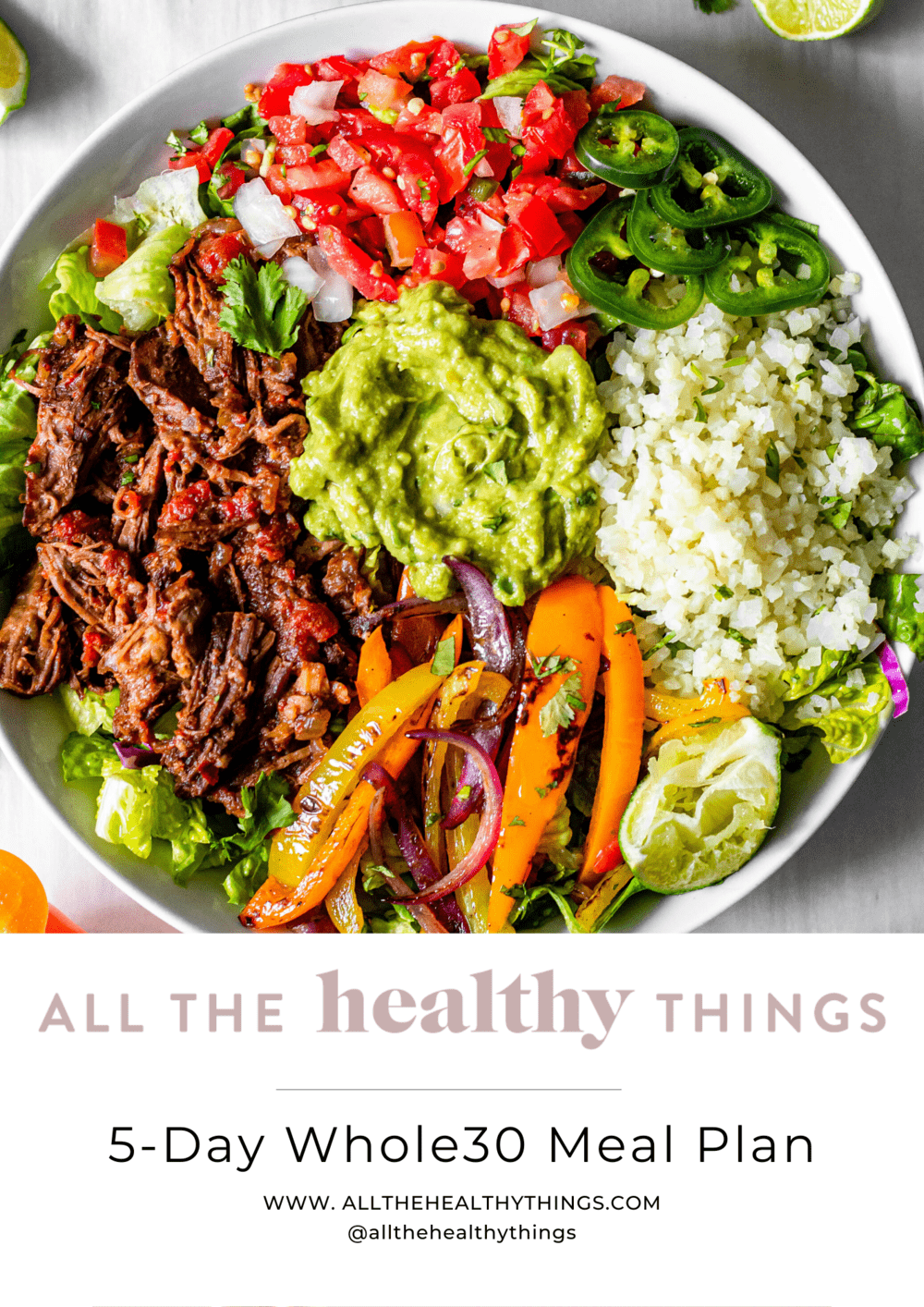 In 2017 I completed my first round of the Whole30 program and it completely changed the way I thought about healthy eating. I went from constantly counting calories to focusing on eating REAL food that nourished and fueled my body. It transformed my relationship with food and I am always recommending the program to family and friends.
Despite what you may have heard, the Whole30 is NOT a diet. The program is a 30-day reset that removes common inflammatory foods for 30 days. Over the course of 30 days and beyond, the Whole30 helps you change your eating habits, learn what foods make your body feel its best, and establish a healthy relationship with food.
If there is anything I have learned from completing a few rounds of the Whole30 program, it's that being prepared with a solid plan makes all the difference. That is why I created this simple 5-Day Whole30 Meal Plan just for you.
This meal plan includes five simple weeknight dinner recipes that the whole family will love as well as make-ahead breakfast and lunch recipes. All of the delicious recipes in this 5-day meal plan will keep you feeling happy and satisfied as you create new healthy habits that last a lifetime.
Whether it's your first time embarking on a Whole30 or you have completed several rounds, I hope this meal plan helps make your life a little easier. Sign up with your email address below to get your free copy of my 5-Day Whole30 Meal Plan.