This Dairy-Free Vanilla Latte is sweetened with dates and uses the perfect combination of coconut and almond milk for the creamiest, frothiest, homemade latte you've ever had. There's no need to buy coffee every day or even spend a ton of money on an espresso machine. All you need is just a few simple ingredients to make your homemade latte coffee dreams come true!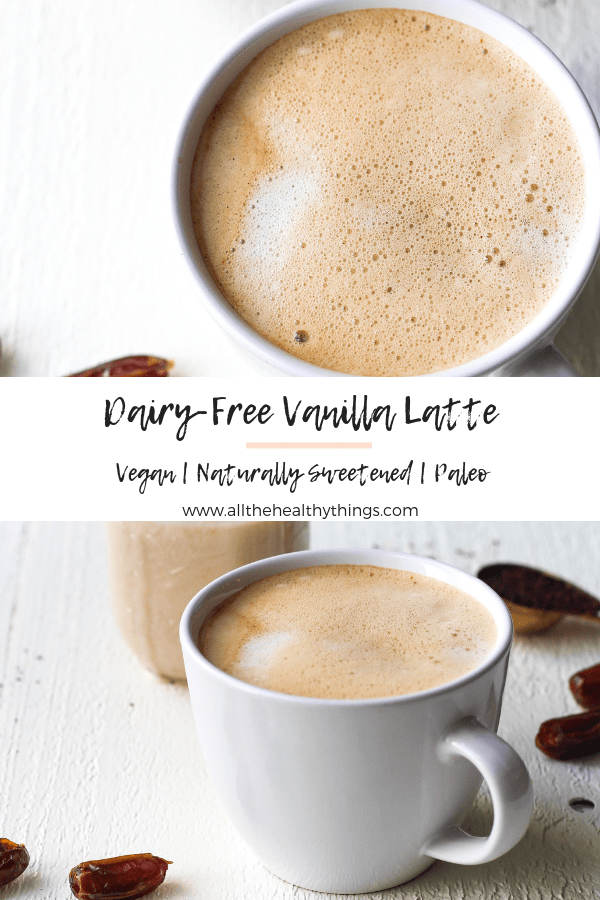 I walked into my favorite local coffee shop this past weekend and realized they had switched up their menu to offer their speciality fall drinks and snacks and got so expected. I'm talking housemade pumpkin syrup, vanilla pumpkin spice lattes, apple cinnamon muffins, and just all the yummy fall things.
Y'all, we've officially turned the corner of summer and fall is on the horizon. It may still feel like 100 degrees outside for just a few more weeks, but the cooler temperatures are coming and they'll be here before you know it.
Even though you might not be ready to give up your iced latte or coffee just yet, now is the time to start thinking about those warm and satisfying drinks that are perfect for crisp fall mornings.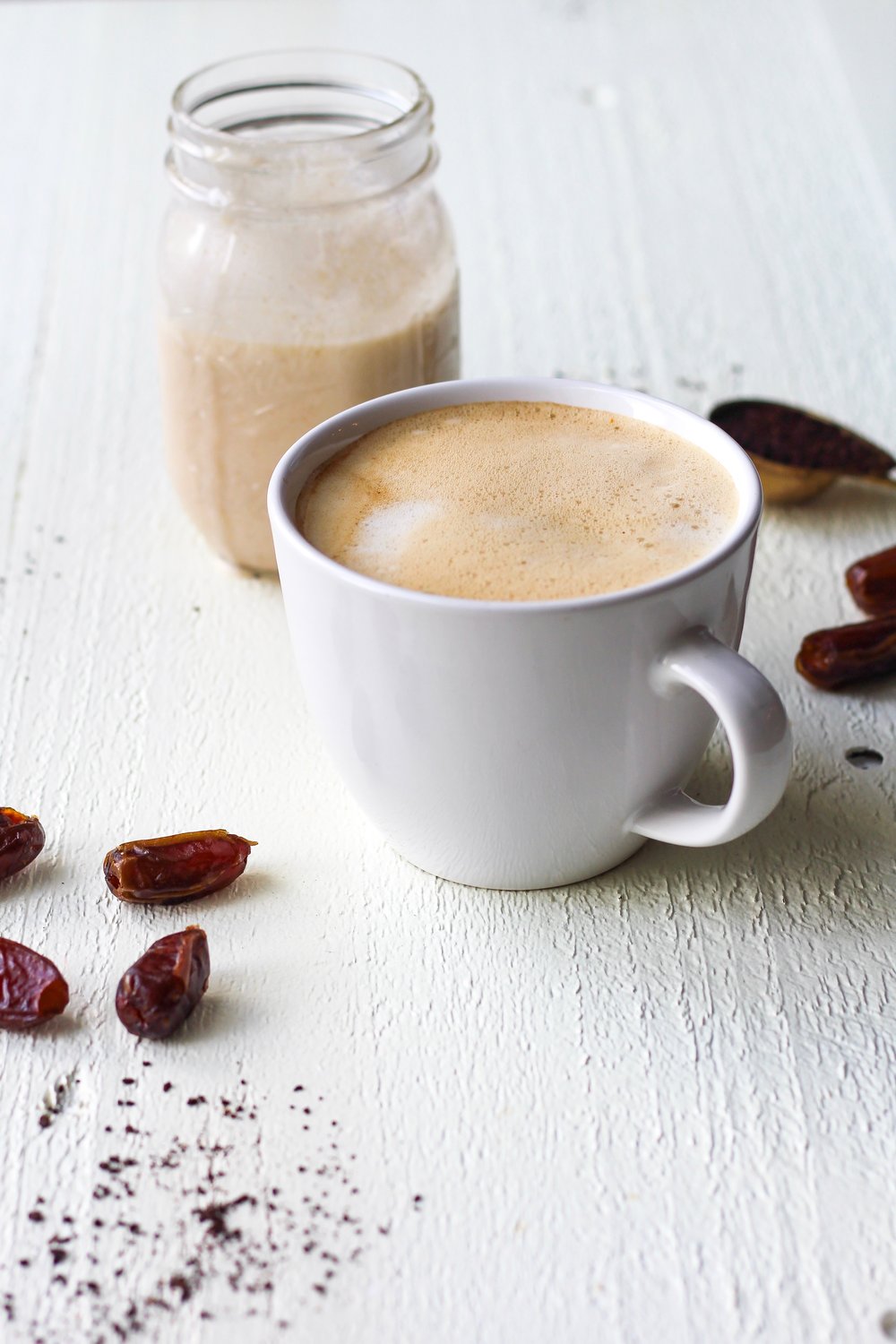 This dairy-free vanilla latte is incredibly easy and a much better option than the sugar filled coffee drinks you'll find at a chain coffee shop.
The dates in the coffee creamer act as a natural sweetener to give you a slightly sweet flavor without the huge sugar rush. You can always add a little maple syrup or honey for extra sweetness, but you might surprise yourself and love the flavor of this latte with just the dates as the sweetener.
The best part about this latte is that you can make this hot drink at home whenever you want! Even if you don't have a fancy milk steamer, you can still achieve that frothy latte goodness you're looking for in the comfort of your own home without having spend extra money or leave your couch.
Once the date-sweetened vanilla coffee creamer is made, you can blend it in your coffee with a blender to get that latte foam. Just add everything to a blender and blend on high until nice and frothy.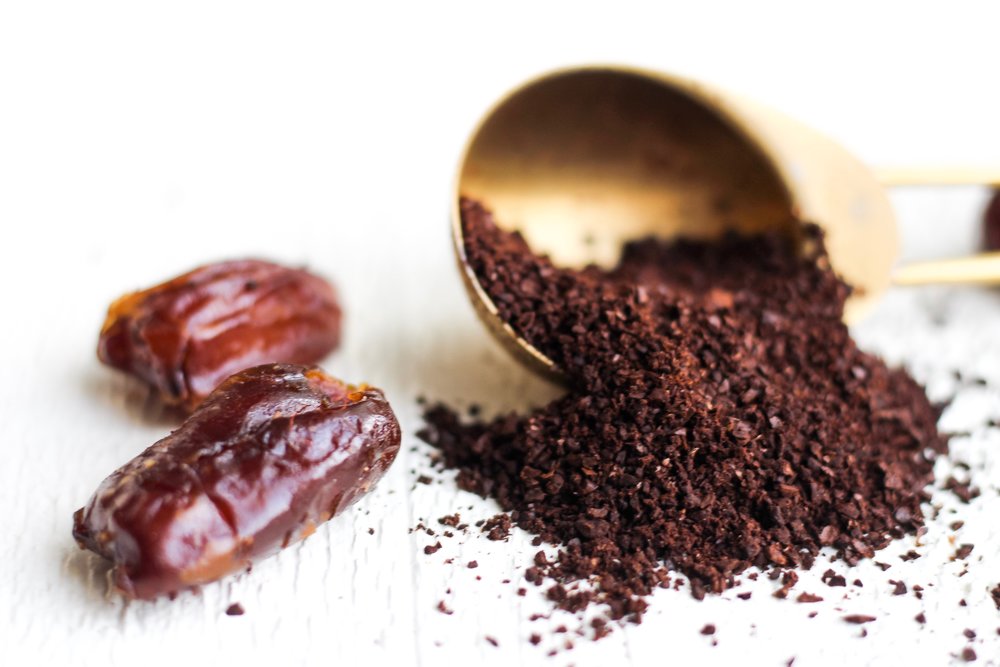 I hope you love this simple and easy dairy-free vanilla latte as much as I do. This recipe is one that you can always keep in your back pocket when you want a little extra special coffee treat!
---
Dairy-Free Vanilla Latte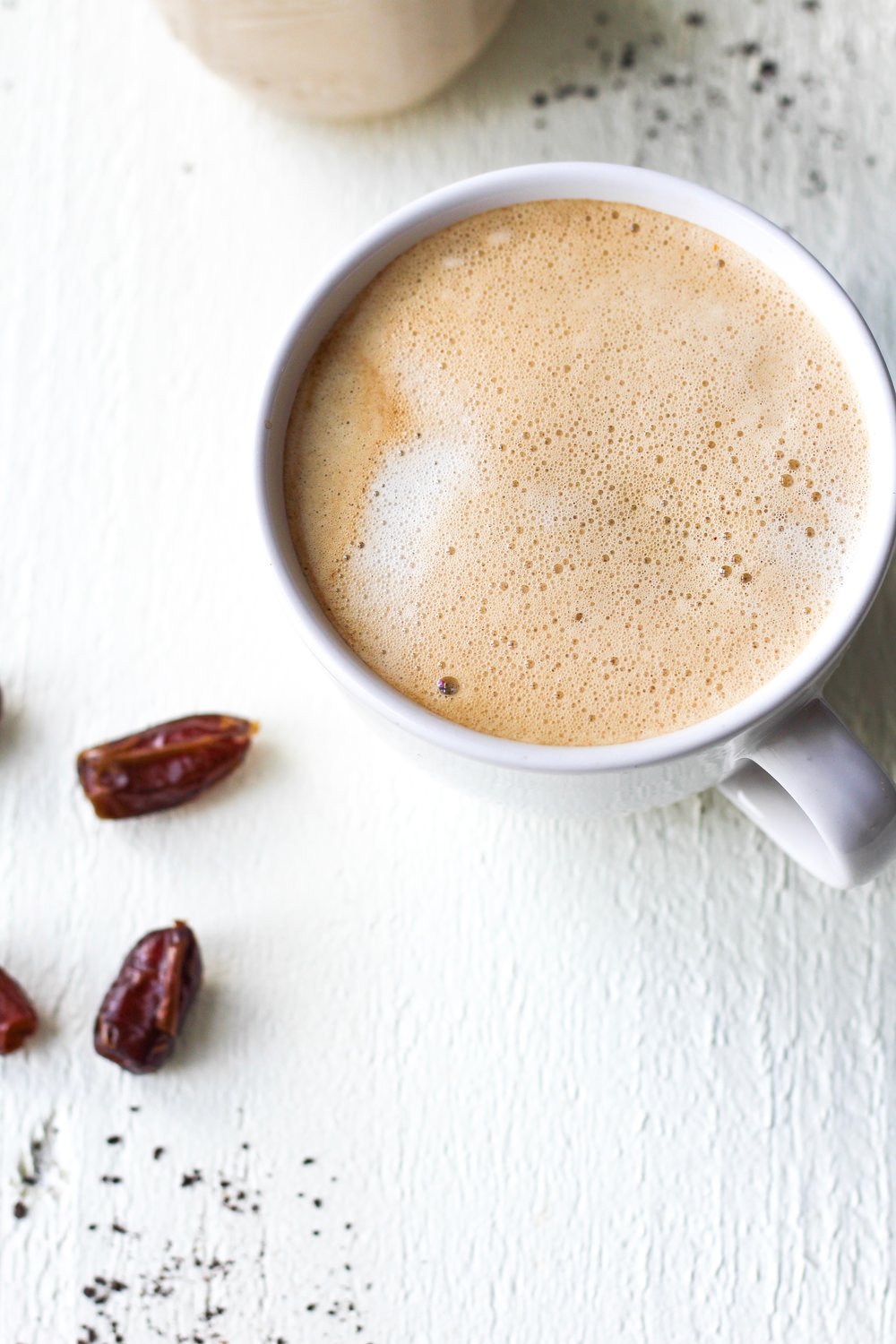 Ingredients:
1/2 cup almond milk

1/2 cup light canned coconut milk

8 soaked Medjool dates

2 tsp vanilla extract

1 cup of strongly brewed hotcoffee

Optional maple syrup or honey for extra sweetness
Method:
Combine the almond milk, coconut milk, dates, and vanilla extract in a high-powered blender and blend until smooth. (You can store creamer this in the fridge for 7-10 days)

Heat 1/4 – 1/2 cup of the creamer in a small saucepan until warm. Add the warm creamer, hot coffee, and any optional sweetener to a blender. Carefully blend on high until the coffee is frothy.

Pour into your favorite mug and enjoy!