This easy One-Pot Creamy Bolognese is Whole30 compliant, packed full of veggies, and the perfect quick comfort food. Serve it over zucchini noodles to keep it Whole30 friendly or use your favorite gluten-free pasta for an even heartier dish!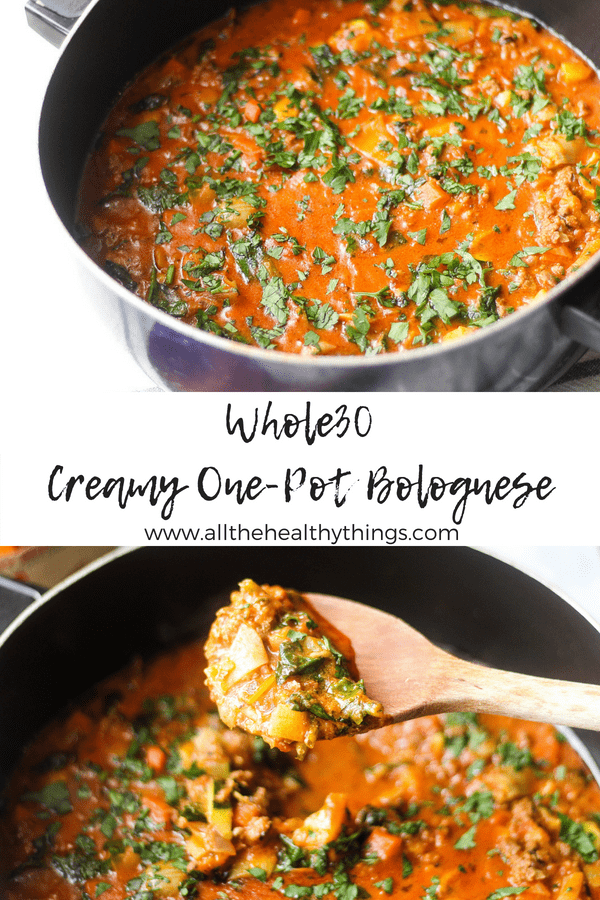 Let's talk about one-pot meals, my friend!
I'm just as in love with one-pot meals as I am one-skillet recipes because what's not to love about fewer dishes?! Plus, when you've had a busy day, throwing all of your ingredients into one pot and just letting everything simmer is the way to go.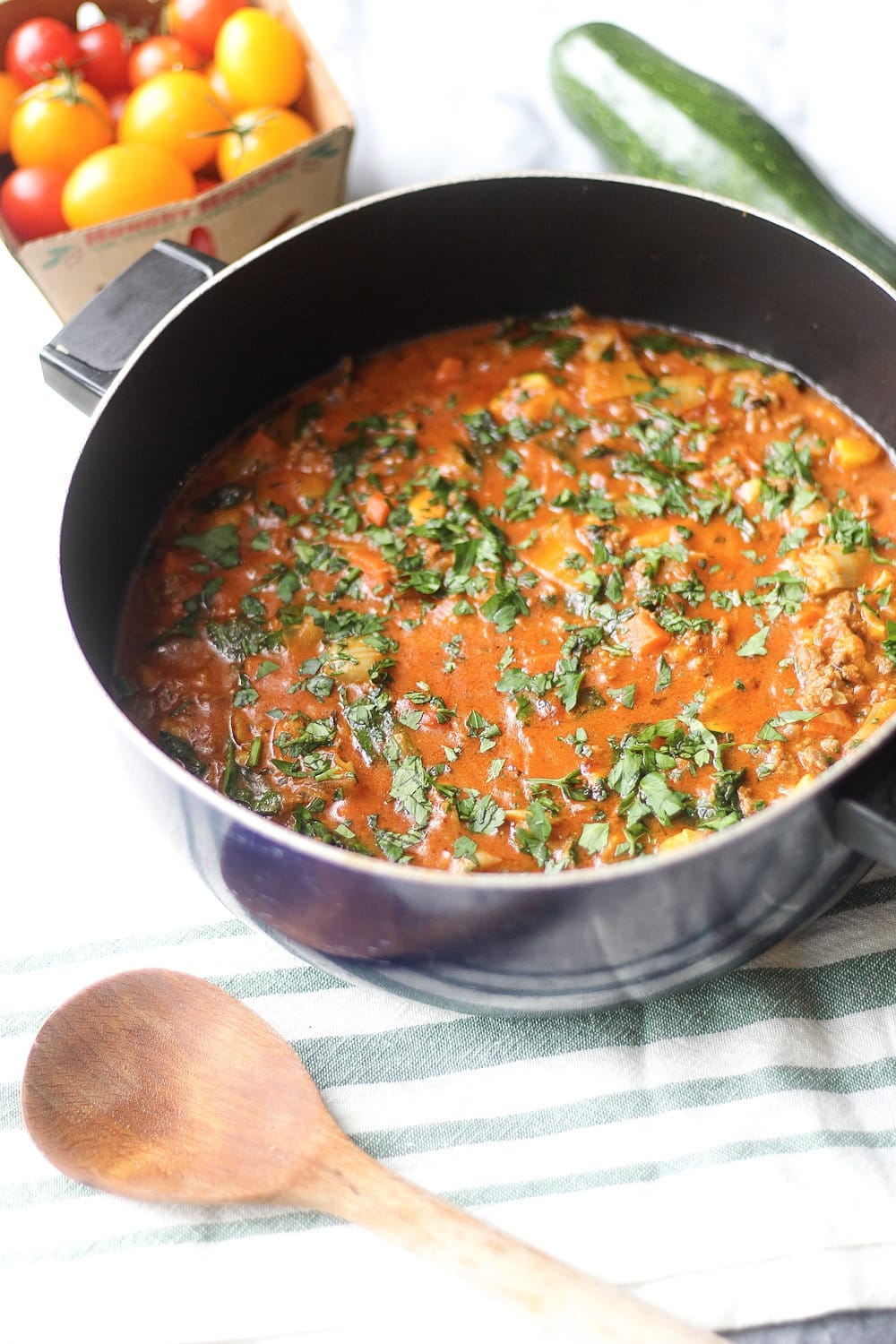 One of the barriers that so many people run into when trying to eat healthier or make nutrition changes, is time.
Eating well can feel overwhelming when your idea of a healthy dinner means spending hours in the kitchen. Thankfully, you don't have to spend hours in the kitchen to make a healthy meal. You don't even have to use more than one pot.
This easy Whole30 one-pot bolognese sauce is full of flavor thanks to dried herbs, uses jarred marinara sauce to keep things easy, and you probably already have some of the veggies you need in your kitchen.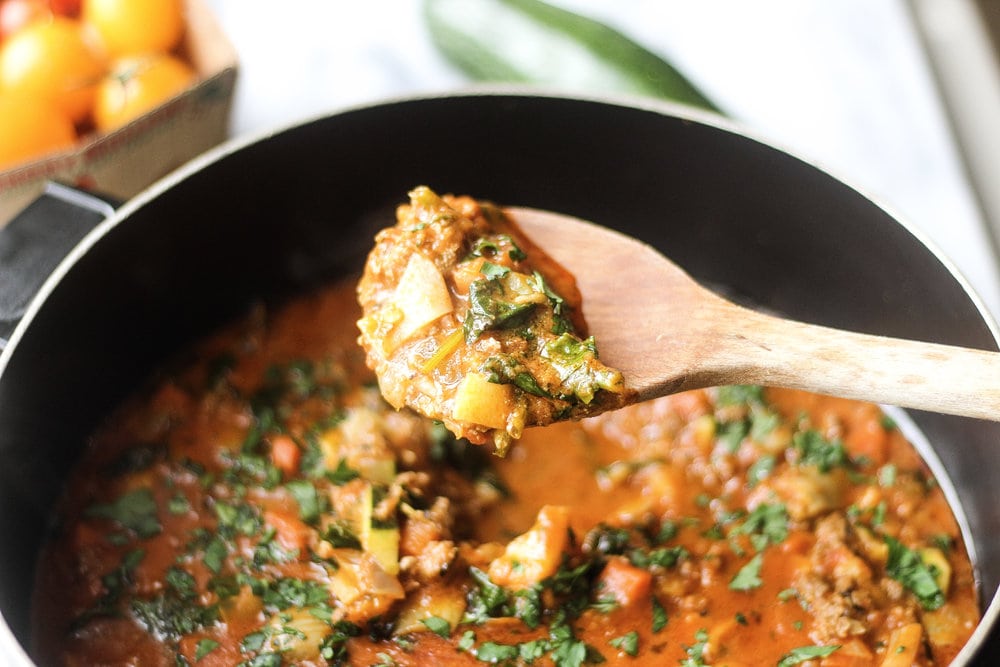 If you're on a Whole30, try serving this sauce over your favorite veggie noodles like zucchini, butternut squash or sweet potato. If you're not trying to keep things Whole30 compliant, this is the perfect sauce to serve over your favorite gluten-free pasta!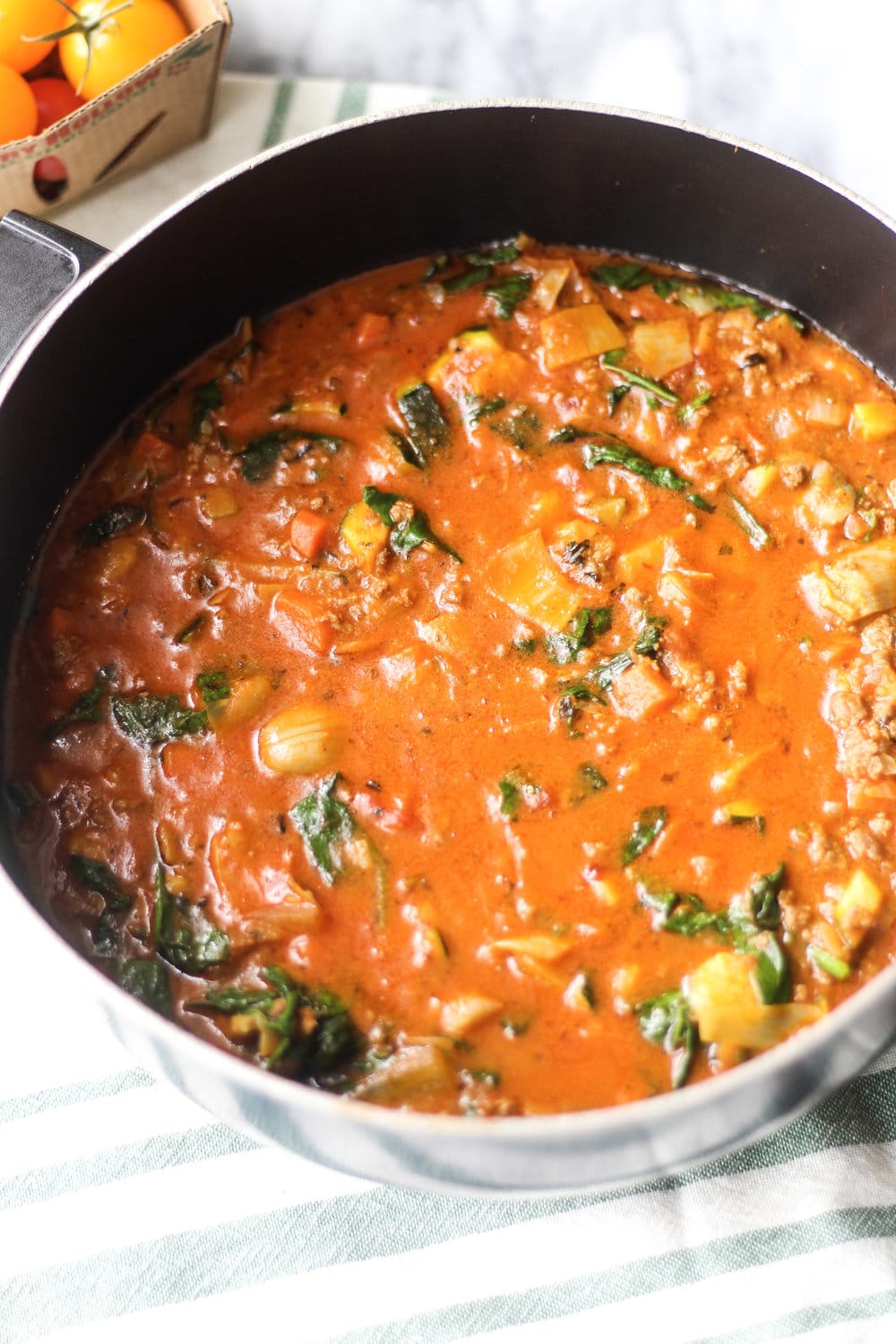 ---
Whole30 Creamy One-Pot Bolognese Sauce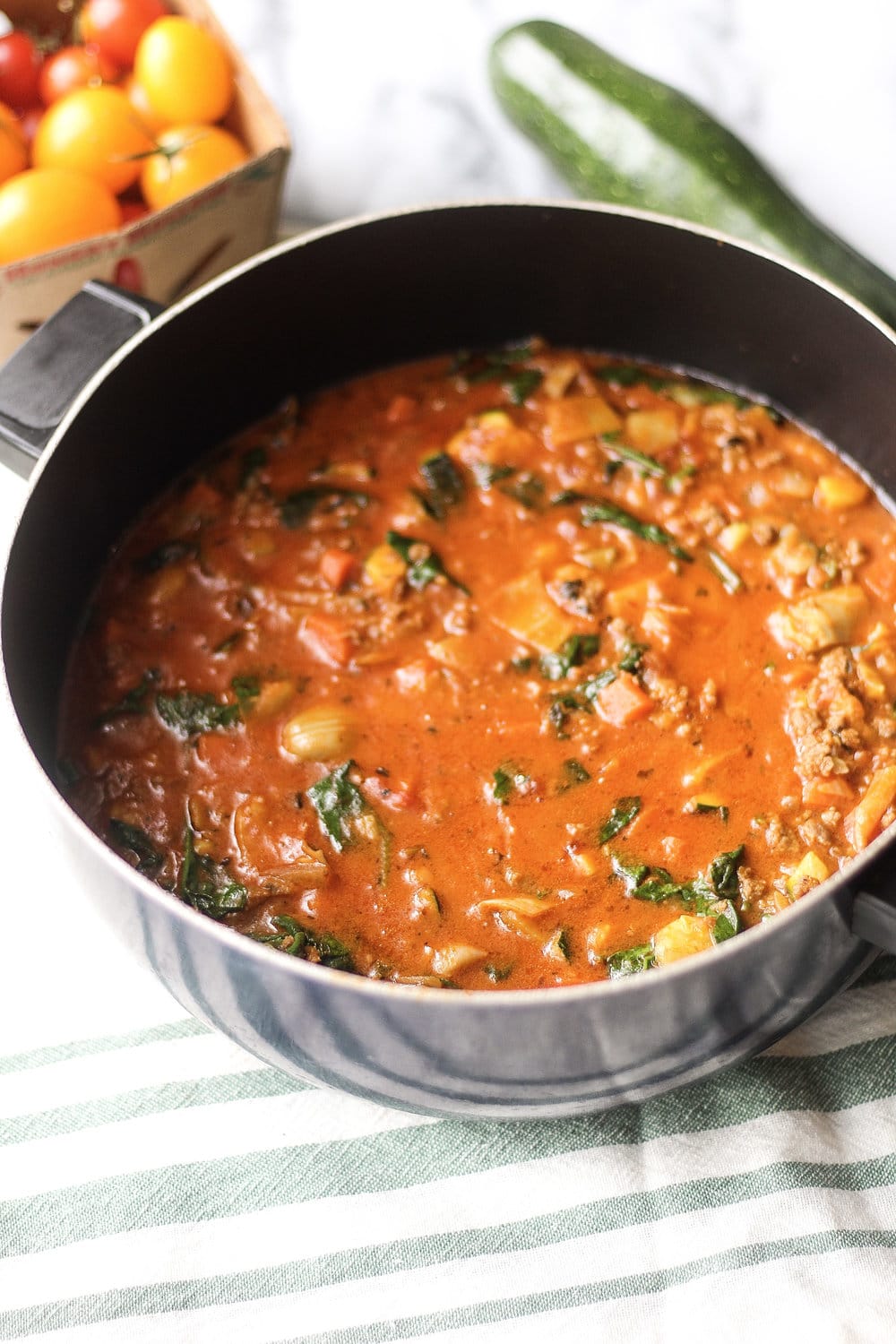 Ingredients:
1/2 tbsp olive oil

1 pound ground beef

1/2 white onion, diced

2 carrots, diced

8 marinated artichoke hearts, chopped

1 tsp salt + more to taste

black pepper to taste

1 tsp garlic powder

1 tsp oregano

1 tsp basil

1/2 tsp red pepper flakes + more to taste (I added a full teaspoon because I like a little spice)

15 oz marinara sauce

1 small zucchini, diced

1/2 cup canned light coconut milk (you could also use half/half or heavy cream)

2 cups fresh spinach leave
Method:
Heat a large heavy bottomed pot over medium-high heat. When the pot is hot, add the olive oil. Next, add the ground beef to the pot and cook until it begins to brown, breaking it up as it cooks.

When the meat is browned and cooked through, add the carrots, onion, artichoke hearts, salt, pepper, garlic powder, oregano, basil, red pepper flakes, and marinara sauce. Give the pot a stir. Cover the pot and let the sauce simmer for 20 minutes.

After 20 minutes, add in the zucchini and let the sauce simmer for 5-10 minutes until the zucchini is tender. Next, stir in the coconut milk. Then, give the sauce a taste and adjust the seasoning to your liking.

Finally, add in the spinach, tearing it into pieces as you add it to the pot. Fold the spinach into the sauce and let simmer until wilted. Serve over zucchini noodles or your favorite gluten-free pasta!